Marlin XS 7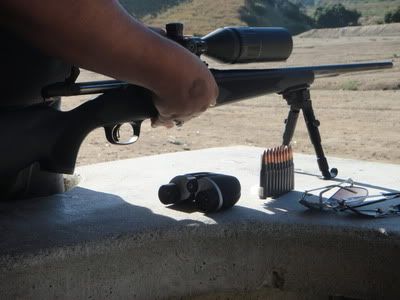 Marlin X7S series has the potential to be the game changer in the world of bolt action hunting rifles. Bolt action rifles range from $200 to $2000 mark, with the entry level being a solid sales base for most of the firearms manufacturers. Marlin has been traditionally associated with beautiful craftsmanship and top notch quality of their firearms. This rifle has a good quality feel to it, it doesn't feel cheap or plastic like other entry level models.
Center fire bolt action market is already dominated by hard hitters like Remington 700, Savage edge and Weatherby Vanguard 2. Marlin's strategy seems to have worked; they have engineered all the goodies of a $600-$800 premium bolt action rifle and introduced it into an entry level market.
Marlin X7 series features patented soft tech™ recoil pads and Pro-fire™ trigger for excellent recoil absorption and crisp and smooth trigger pull respectively. Similar goodies can be found on the savage 111 series which retails for $550 plus price tag. The X7 series also features steel pillar mounts inside the stock for increased accuracy. The X7 series is chambered in 25-05 Rem270 Win, 30-06, 7mm, 243 Win, and 308 Win with optional stainless steel barrels.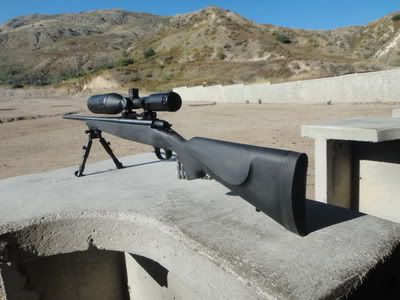 All the specs of X7 series seemed too good to be true, so I went ahead and bought the X7S(X7 short action) chambered in 0.308 Win. First thing I noticed about the rifle at the range was its smooth action, the fluted bolt reduces bearing contact and is one of the smoothest bolts I have ever operated. Marlin is known for their out of the box accuracy and this rifle continues the same legacy. The rifle has an internal box magazine which is probably the only change desirable in the rifle. The box magazine can house 4+1 rounds. A detachable 5 round magazine with a 10 round optional/aftermarket detachable magazine would have ensured ease at the range. The polymer stock is sturdy and well built and doesn't feel cheap. The recoil pad does absorb the recoil considerably making the day at the range easy. Also the rifle comes with a scope base ready for optics mount.
Overall the rifle fits multiple roles of main deer rifle, intermediate training rifle and long range marksman trainer perfectly.X7 series is very accurate and mostly chambered in long range hard hitting hunting rounds. The soft tech™ recoil pads and Pro-fire™ trigger increase the value of the package significantly and overall the build of the XS7 rivals others costing twice of this rifle system. With the Marlin X7 series, fully loaded with premium rifle features retailing at the $280 to $350 mark, it almost seems like a steal.