We post a lot

Posts: 5199
Joined: Mon May 22, 2006 5:53 pm
Location: New Delhi, India
Contact: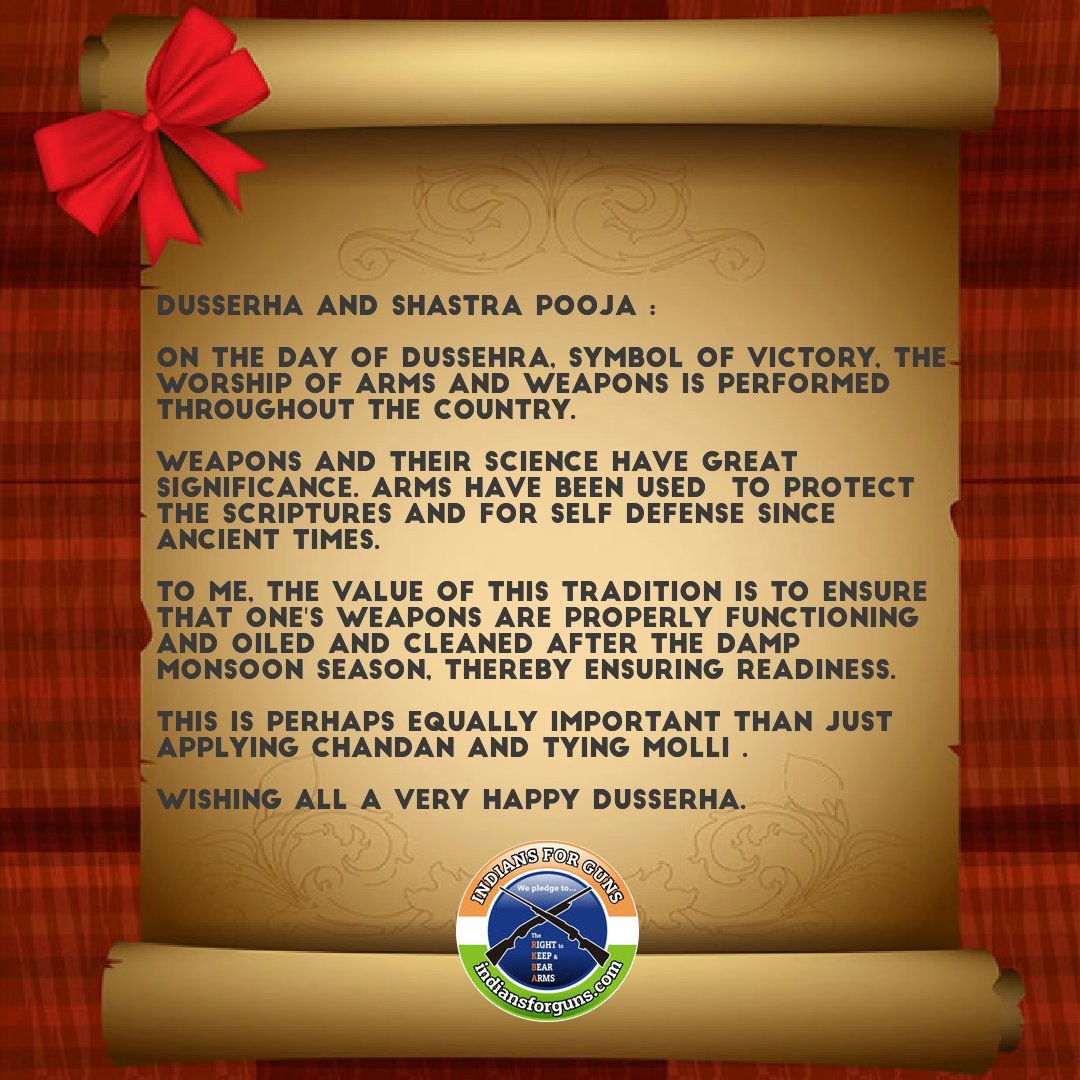 Like & share IndiansForGuns Facebook Page
Follow IndiansForGuns on Twitter
FIGHT FOR YOUR RIGHTS - JOIN NAGRI NOW!
www.gunowners.in
"Political tags - such as royalist, communist, democrat, populist, fascist, liberal, conservative, and so forth - are never basic criteria. The human race divides politically into those who want people to be controlled and those who have no such desire."
-- Robert Heinlein
---

Fresh on the boat

Posts: 1
Joined: Tue Oct 08, 2019 12:10 pm

Happy Dussehra
---
On the way to nirvana

Posts: 53
Joined: Fri Dec 07, 2018 12:07 pm
Location: Lucknow
---
We post a lot

Posts: 4633
Joined: Fri Jun 02, 2006 6:14 am
Location: Tbilisi,Georgia
Happy vijaya Dasami to all members!
It ain't over 'til it's over! "Rocky,Rocky,Rocky....."
---
Learning the ropes

Posts: 21
Joined: Thu Oct 11, 2018 12:45 pm
Location: Nawanshahr , Punjab
Happy Happy Happy Dussehra to my dear friends

I hope indian gunners were making their guns ready for firing by Diwali

---