We post a lot

Posts: 5199
Joined: Mon May 22, 2006 5:53 pm
Location: New Delhi, India
Contact: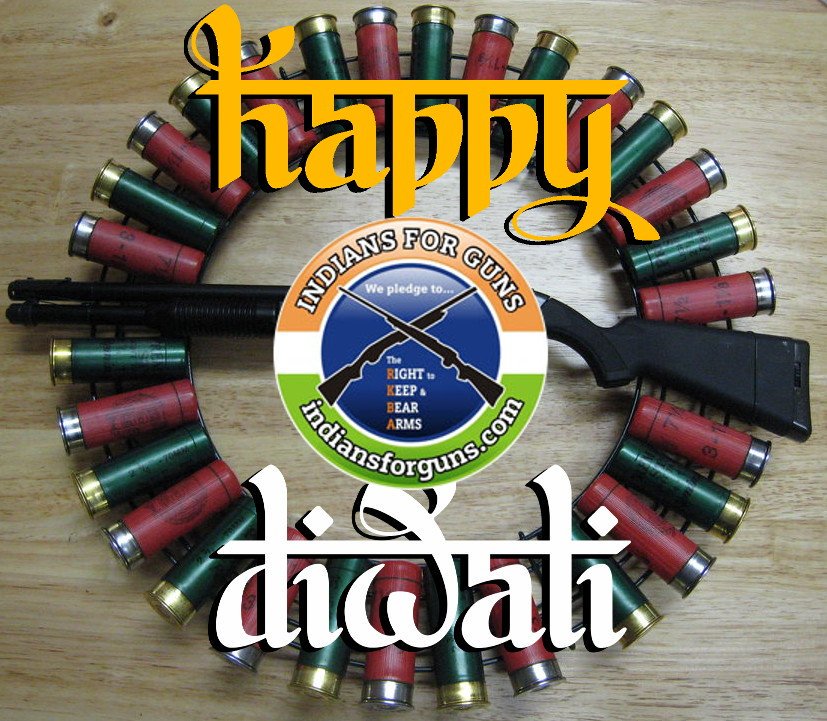 Like & share IndiansForGuns Facebook Page
Follow IndiansForGuns on Twitter
FIGHT FOR YOUR RIGHTS - JOIN NAGRI NOW!
www.gunowners.in
"Political tags - such as royalist, communist, democrat, populist, fascist, liberal, conservative, and so forth - are never basic criteria. The human race divides politically into those who want people to be controlled and those who have no such desire."
-- Robert Heinlein
---

Almost at nirvana

Posts: 103
Joined: Sun Mar 01, 2009 7:21 pm
Location: Allahabad
Thanks Mundaire.
Happy deepawali to all the members here.
---
One of Us (Nirvana)

Posts: 292
Joined: Sun Oct 22, 2017 4:37 am
Location: Jammu, J&K
Happy Diwali to everyone.
---
Almost at nirvana

Posts: 122
Joined: Wed Jun 06, 2018 6:44 pm
Location: maharashtra
happy divali to all members
---
One of Us (Nirvana)

Posts: 402
Joined: Sat Nov 14, 2015 10:40 am
Happy Deepawali to All the Members.
Regards

Shivaji
---
We post a lot

Posts: 4634
Joined: Fri Jun 02, 2006 6:14 am
Location: Tbilisi,Georgia
Happy Deepawali to all our members.
It ain't over 'til it's over! "Rocky,Rocky,Rocky....."
---