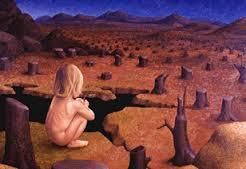 When the Last Tree Is Cut Down
The Last Fish Eaten,
And the Last Stream Poisoned
You Will Realize That You Cannot Eat Money!
This prophecy is becoming a more and more brutal reality. But even today, not every person is aware of the horrible effects, our lifestyles have on nature!!!

Briha