A Special Custom Double Rifle to Hunt Rare Dangerous Game in Wisconsin, USA
Hello All,
(Although posted on other forums, A member of this forum suggested I also post it here. I hope you all enjoy this.)
Most of you have probably never seen these rare Dangerous Animals before. Well, they have infiltrated the suburbs here in Wisconsin. It is believed they mutated by drinking the discharge water from one of our Nuclear Power Plants. Subsequent in-breeding has further altered their ravenous behavior to the point that unprovoked attacks on animals and people have become an all to often serious occurrence.
.
.
.
Here are a few pictures of various mutations of the vicious
WISCONSIN KILLER RABBIT
.
.
.
.
.
.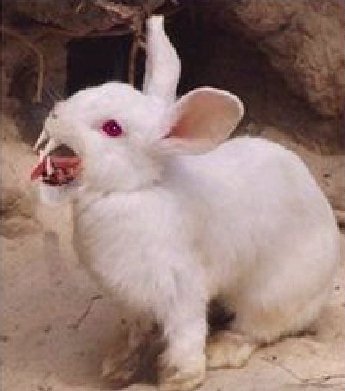 ...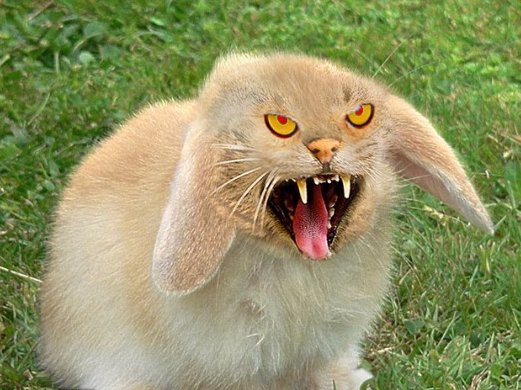 ...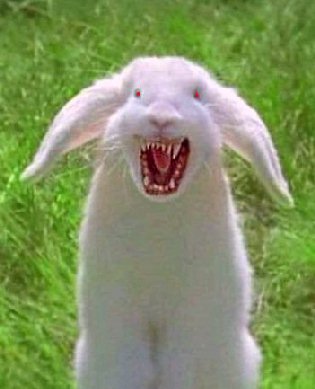 .
.
.
I have taken it upon myself to help combat these satanic creatures.
As you know, a Double Rifle is designed for that quick second shot in case the dangerous animal charges. Such is the case here. If the first shot fails to stop a charge, the second shot is quick to finish the job. Although I have a battery of double rifles to choose from, ranging in calibers from 7x65R, up-to 700 NE, none of them really fit the bill for the task at hand, namely hunting these Dangerous Animals.
I needed a very special Double Rifle. It had to be in a caliber that was quiet for use in populated suburban areas, and it had to be fast-handling for the quick and nimble game to be hunted. It also had to be light weight to carry - in case a rapid run-away departure was required to retreat from a charging pack of the killers.
So .... I contacted Aaron Little to build me a Special Double Rifle of my design. It would be used exclusively to Hunt-Down and Kill these Mutated
WISCONSIN KILLER RABBITS
. You may recall that Aaron built my custom 700NE back in 2016. He used the same mono-block technique when building this rifle. This link shows how the 700NE was built.
http://forums.accuratereloadin...804/m/9561066812/p/1
As he had done for me in the past, Aaron came through with a wonderful rifle specifically designed for the upcoming hunt of these Vicious Devils. The workmanship is absolutely Flaw-Less. He is a true Master Gunsmith.
Here are the specifications:
Make: A.M. Little Bespoke Custom Armsco Box-Lock
Caliber: 25 acp
Action: Engraved Scalloped Boxlock w/ Extractors
Barrels: Monoblock 23-1/2" Lothar Walther
Rear Sight: 2 Leaf Express Rear Sight - 1 Standing, 1 Folding on Raised Quarter Rib
Front Sight: Raised Ramp with Gold Bead and Flip-up Ivory Night Sight
Stock: Checkered Straight Grip AA Fancy Turkish Walnut w/ checkered Butt Plate
Forend: Checkered AA Fancy Turkish Walnut w/ Deeley Release
LOP: 14-5/8"
Weight: 6 pounds 11 ounces - 6 pounds 11.4 ounce loaded
Safety: Non-Automatic
Muzzle Energy: 90 ft/lbs
Recoil Energy: 1/10 ft/lbs
Regulation: 30 yards
.
.
.
Here are some pictures.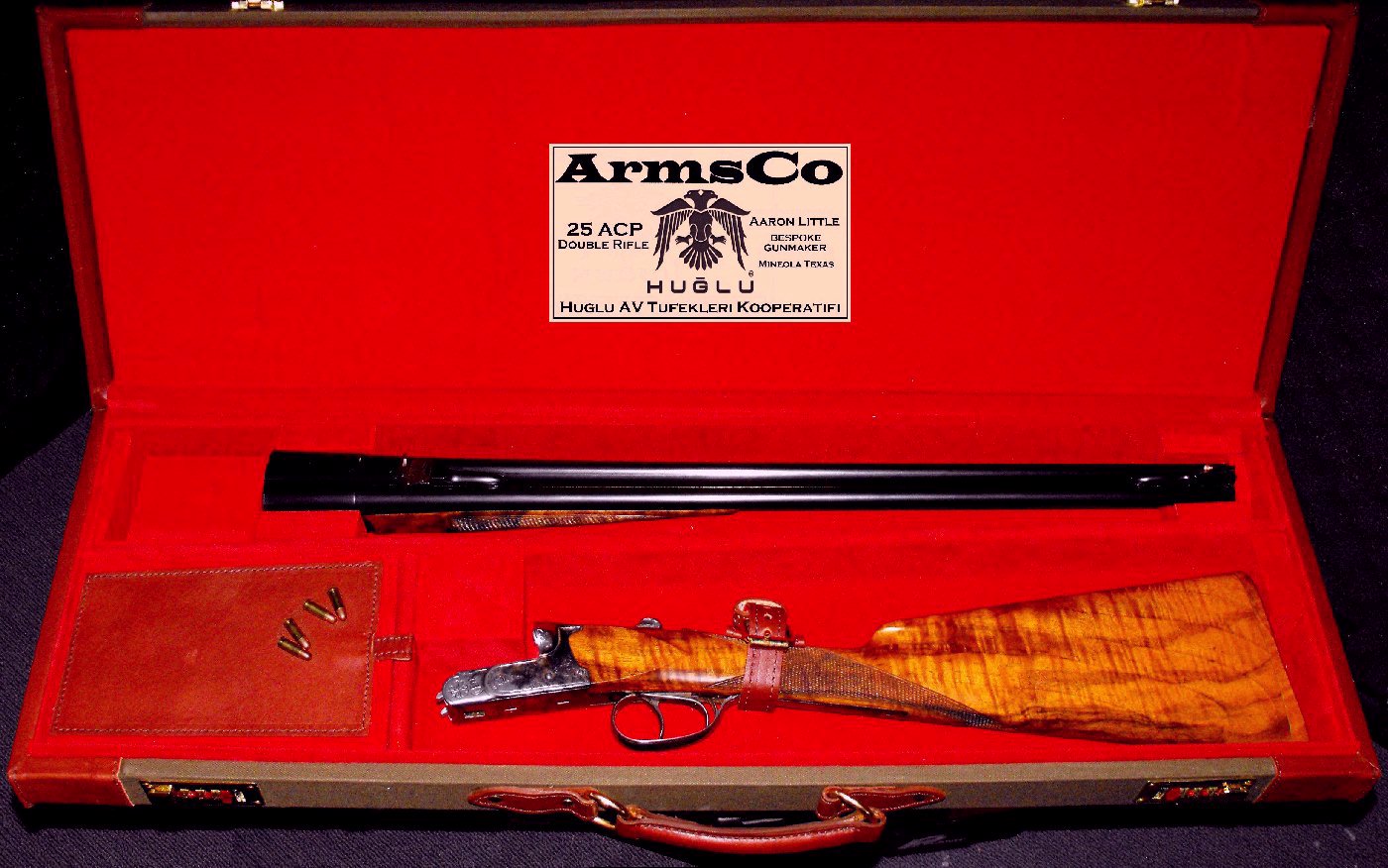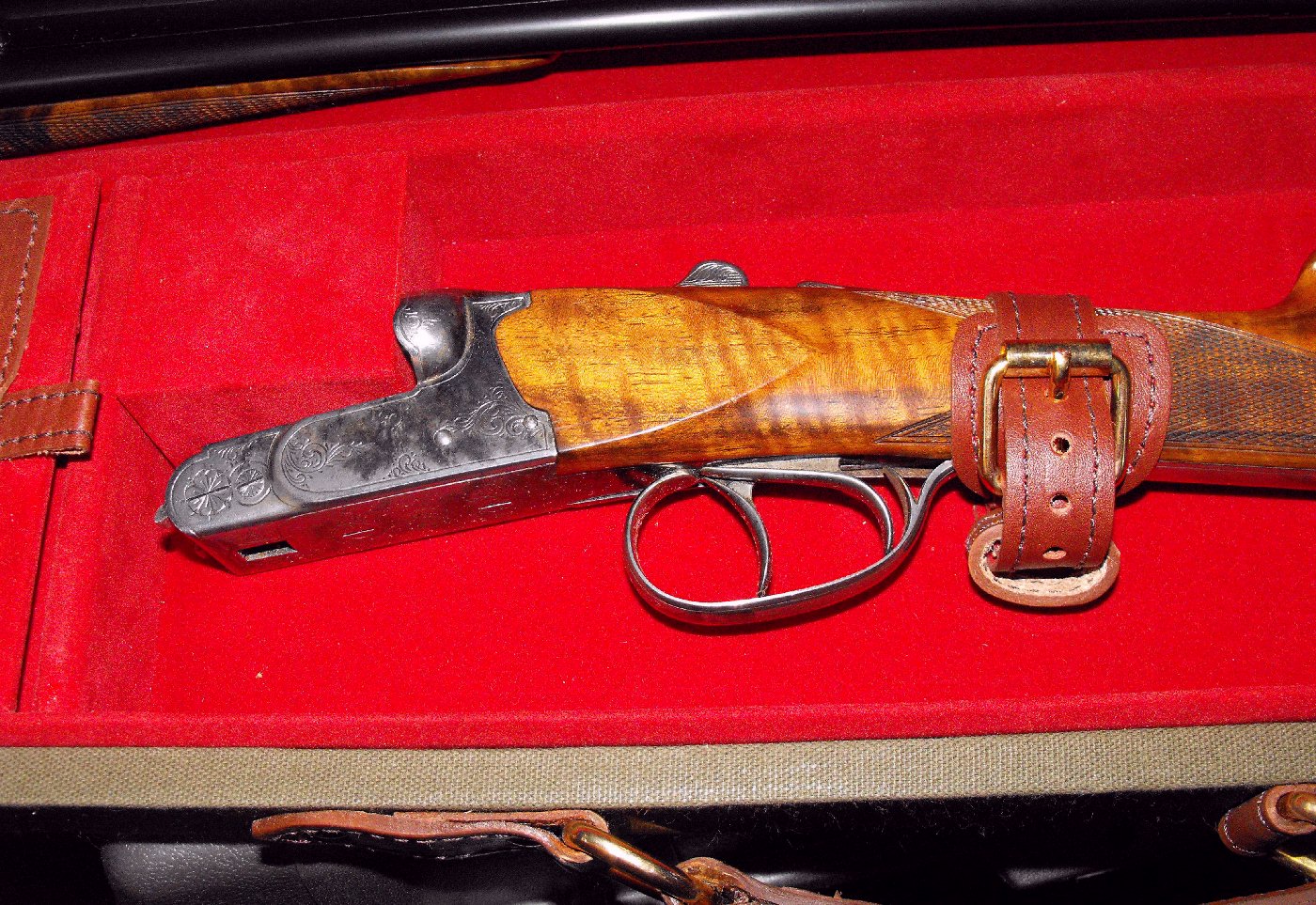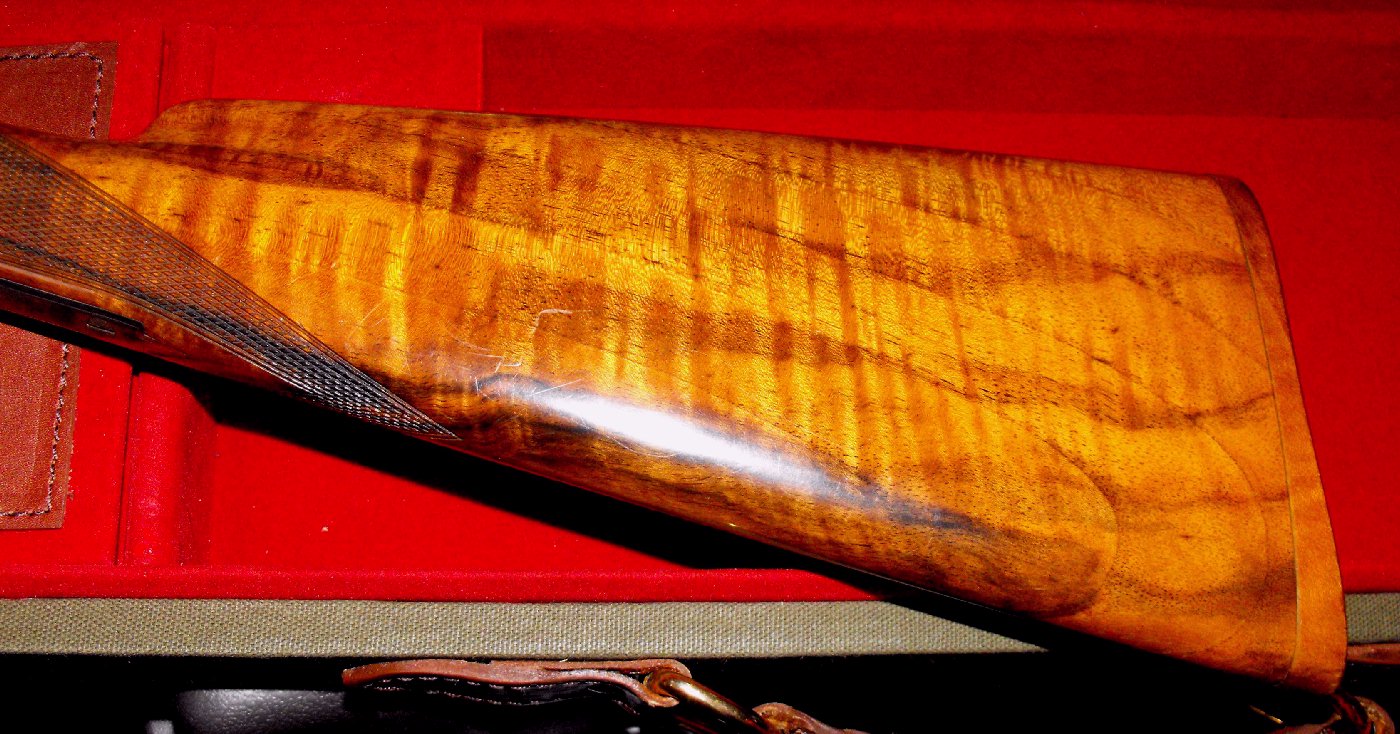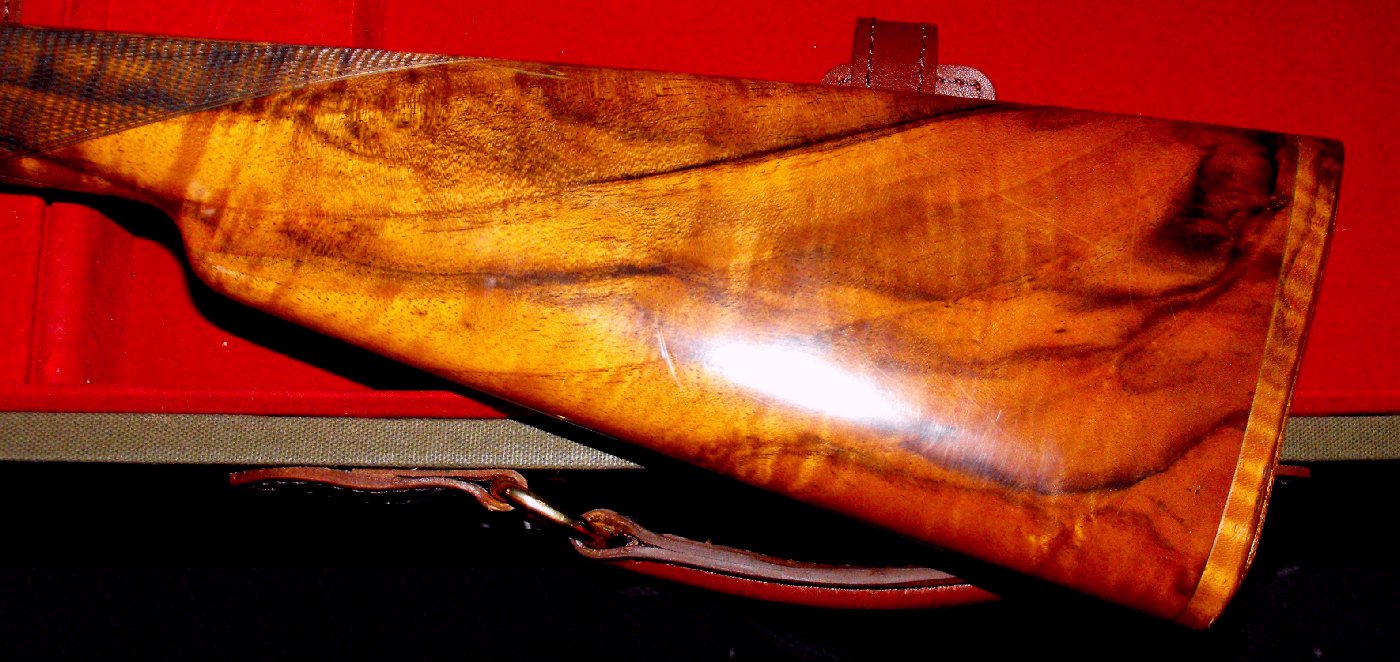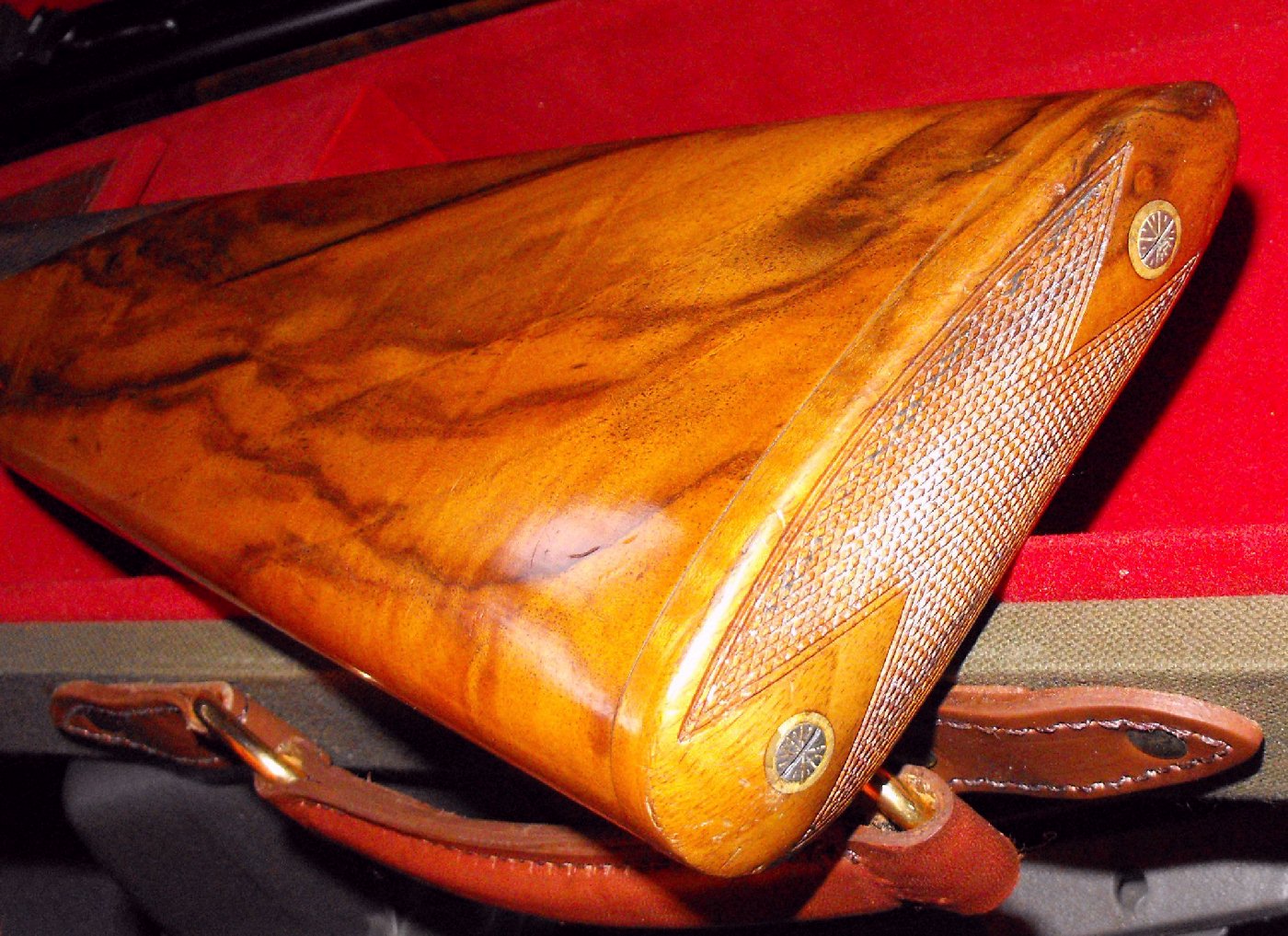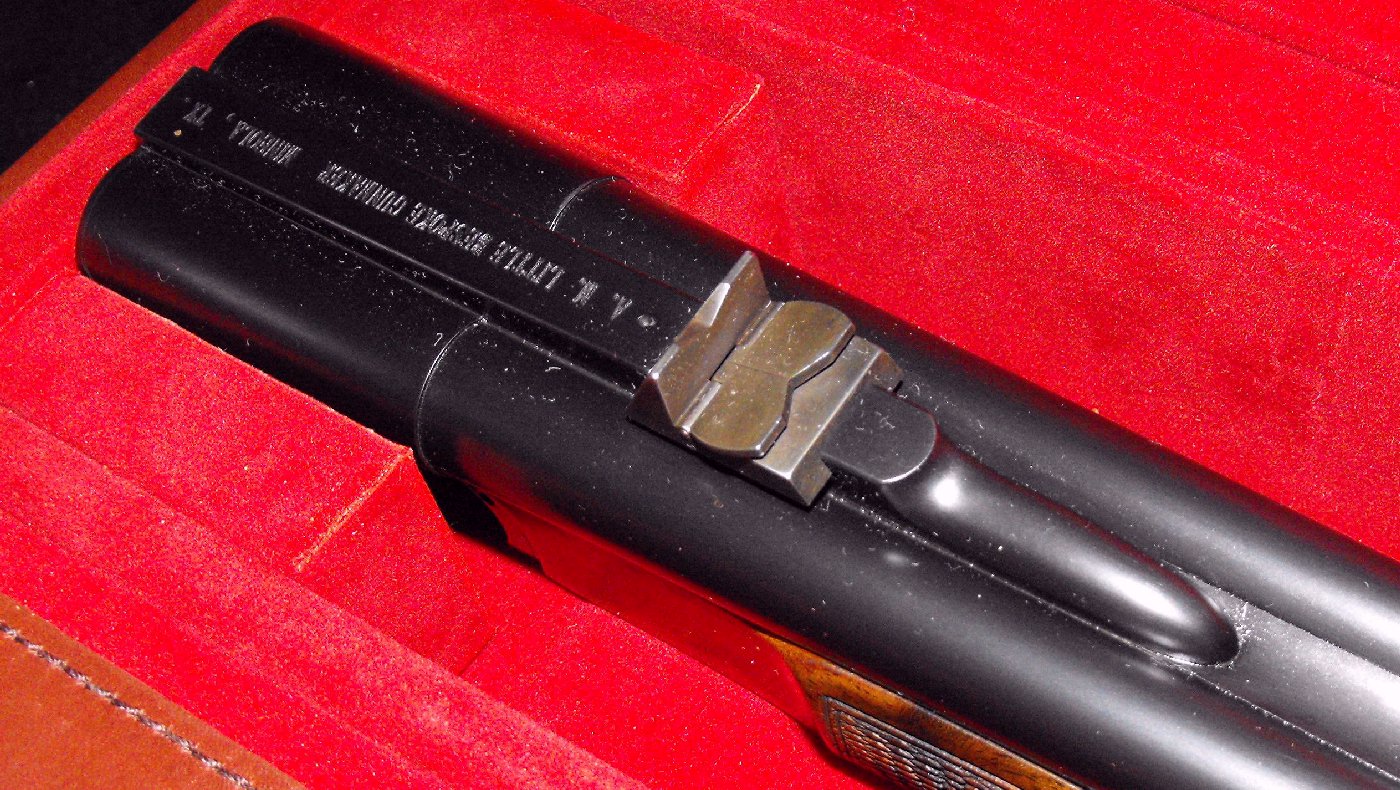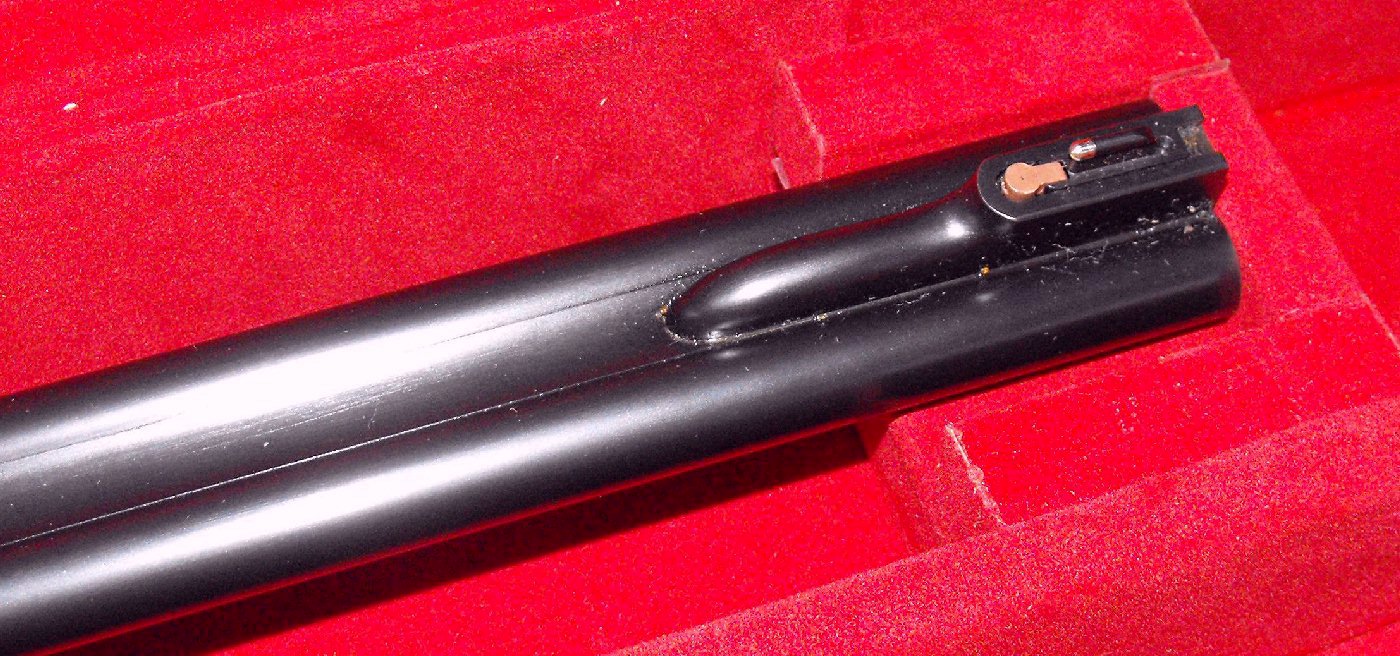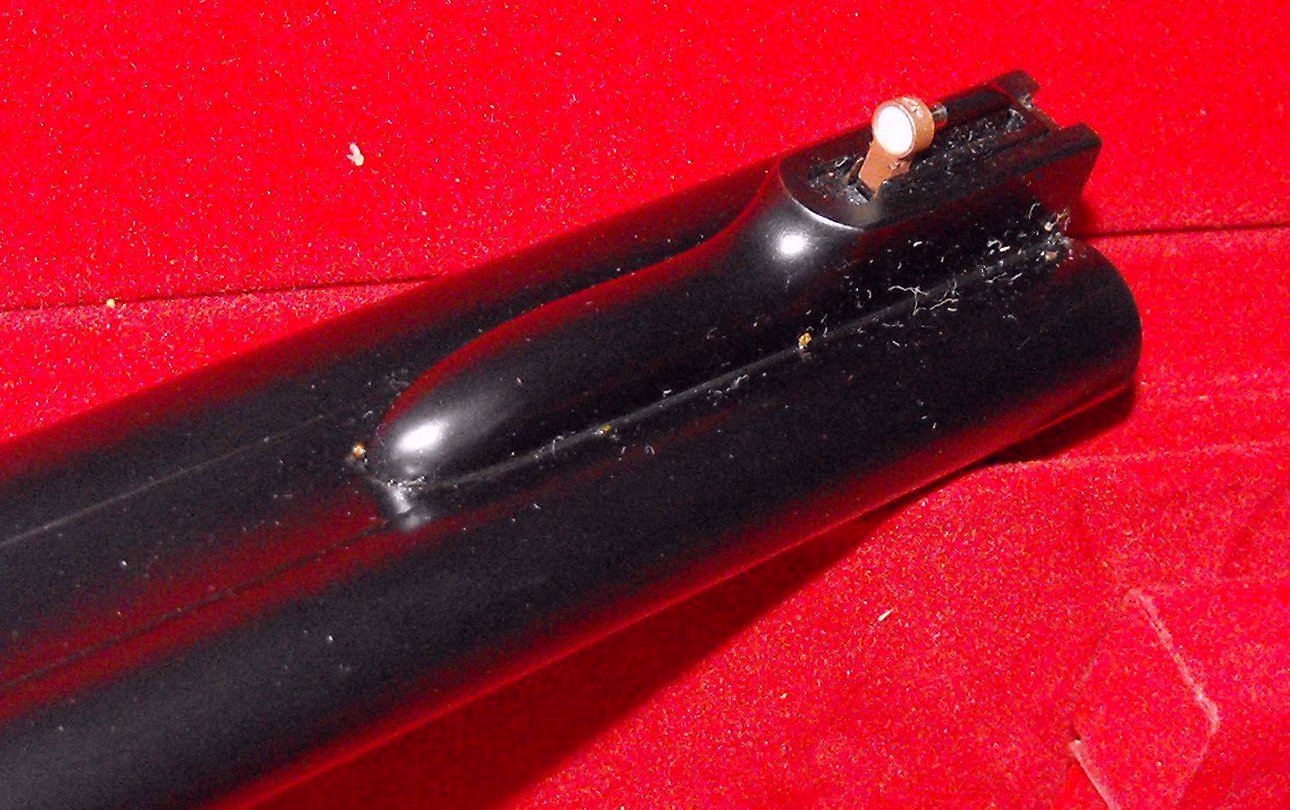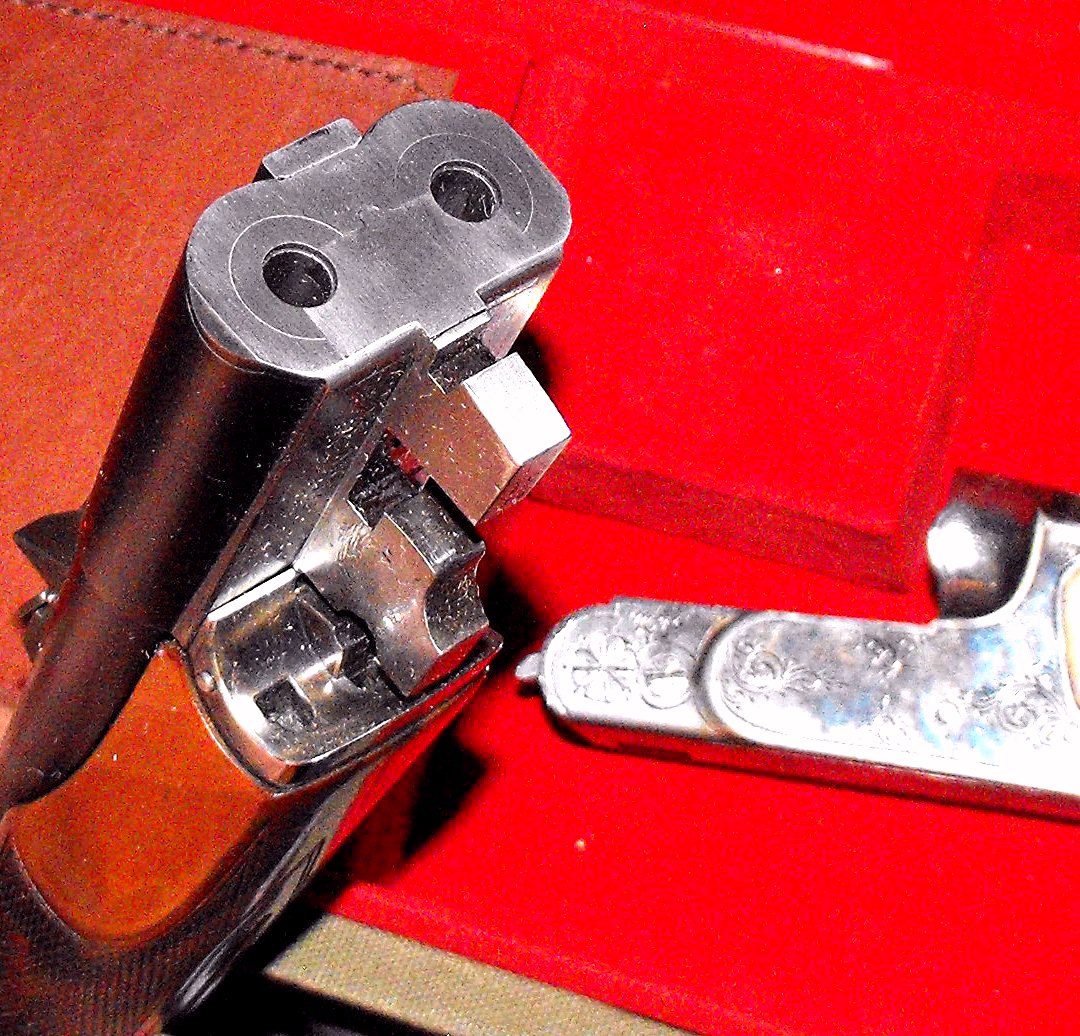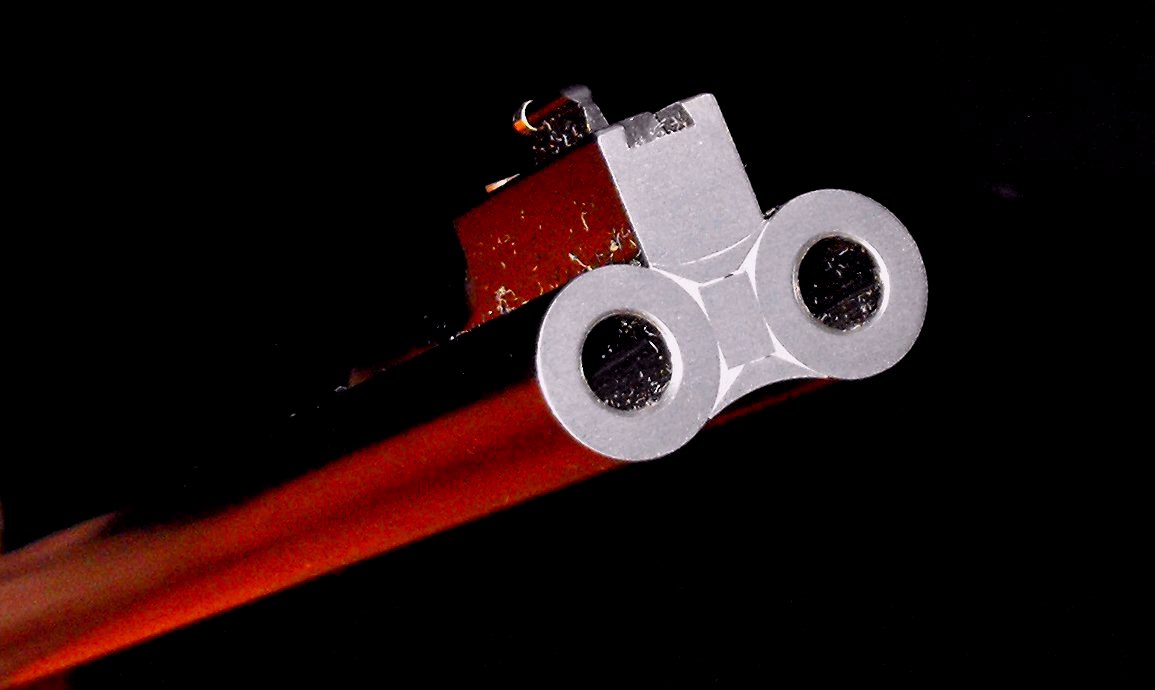 .
.
.
Regulation was tested with 2 kinds of Factory Ammo, and some purchased handloaded ammo. Future custom hand-loads are sure to improve performance.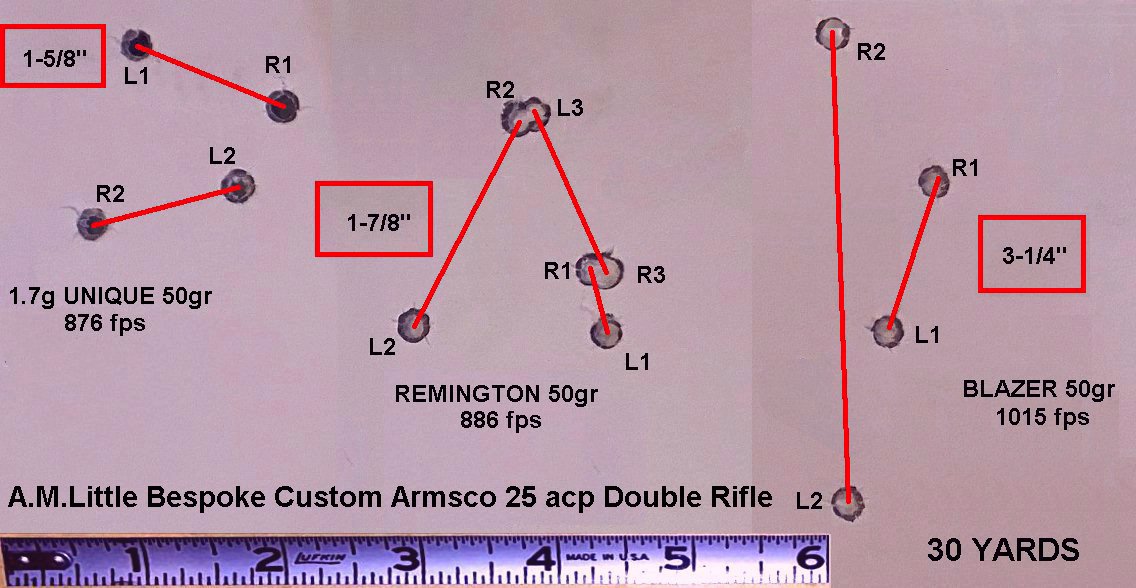 .
.
.
Never before has the World seen a center-fire Double Rifle in such a diminutive caliber as the 25acp. As a side note, this is a true ONE-OF-KIND. Once all the
WISCONSIN KILLER RABBITS
have been eradicated, I'm sure to have a lot of fun shooting this one along side my 700NE. Its great to have the BIGGEST and the SMALLEST Double Rifle in my collection. I now have a Double Rifle in a really big center-fire caliber, and one in a really small center-fire caliber. So, now I'm ready for anything on the planet.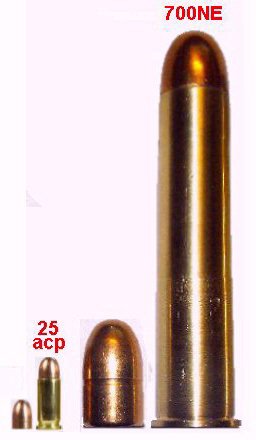 .
.
.
Comparing the ballistics of these two extreme double rifles shows following:
Weight:
700NE = 18 lbs 10 oz
25acp = 6 lbs 11 oz
Bullet Weight:
700NE = 1000 gr
25acp = 50 gr
Bullet Velocity:
700NE = 2000 ft/sec
25acp = 890 ft/sec
Recoil Energy:
700NE = 150 ft/lb
25acp = 1/10 ft/lb
Muzzle Energy:
700NE = 8,900 ft/lbs
25acp = 90 ft/lbs
.
.
.
By the Way ...... The rifle performed flawlessly ..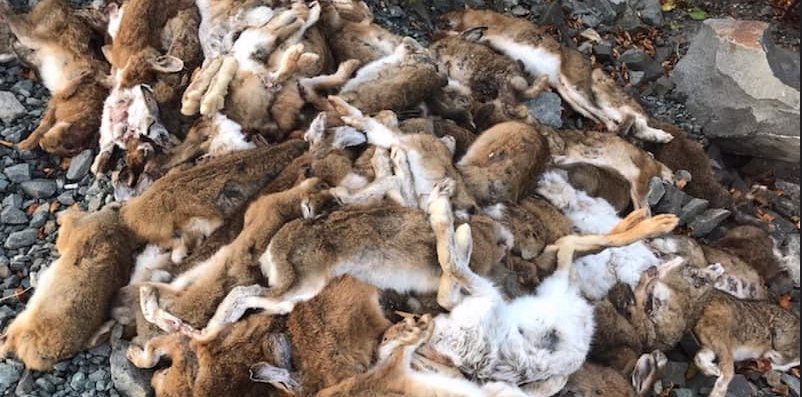 .
.
.
The 25 acp is semi-rimmed straight wall cartridge. The body is .278 and the rim is .302 diameter. (see dwg)
It extracts great even with the small rim. I chose it because I know that no one else in the World will ever copy this chambering for a double rifle, making this a true "one-of-a-kind."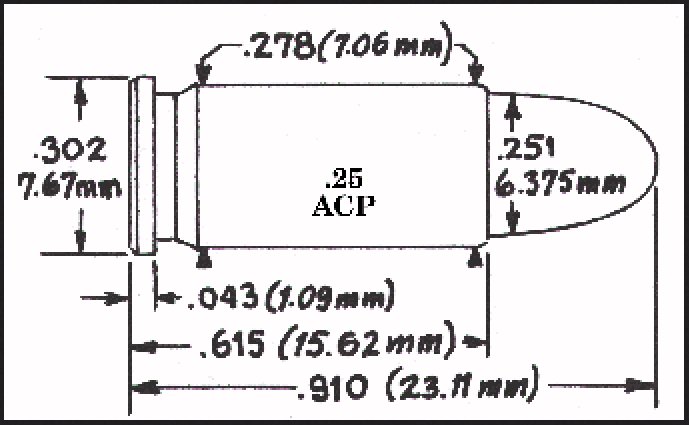 I found hand-loading these tiny missiles a bit difficult with my stubby fingers. Results are promising. First shots were a bit wider than later shots. It took me a bit to get used to the lack of violent recoil.
I've got a set of Corbin Swage dies coming to try some "out-of-the-box" heavier bullets. I'm anxious to see how they do.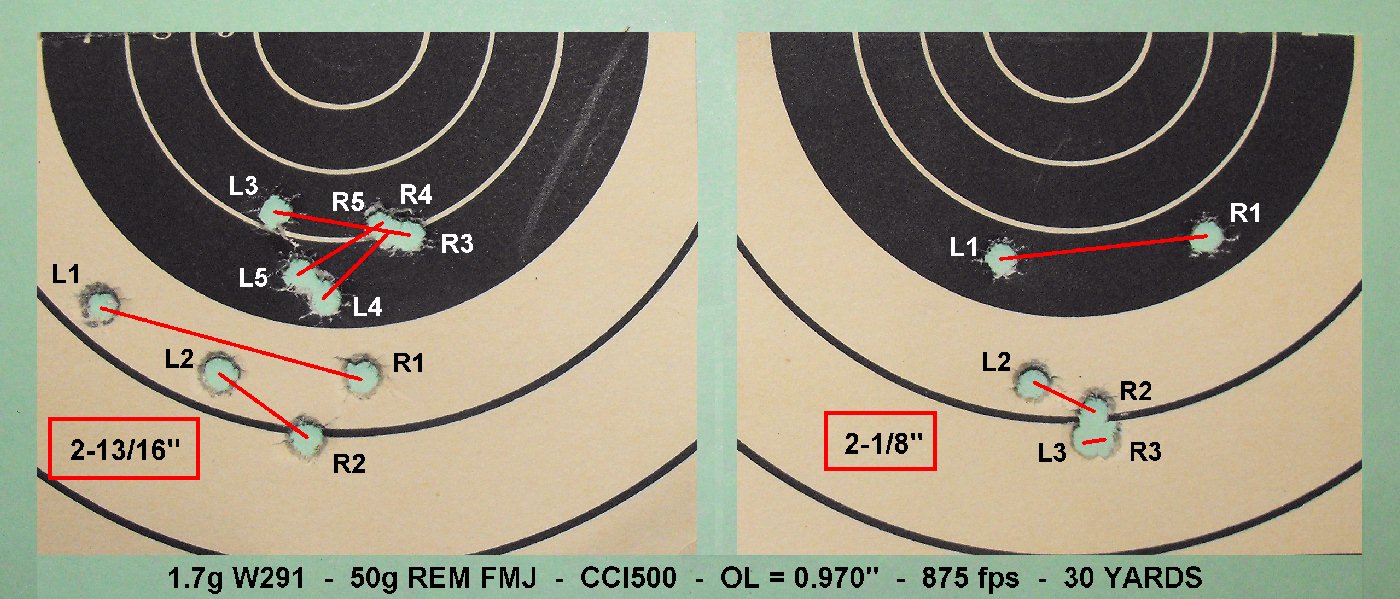 .
.
And then I tested some hand-loaded Cast Lead bullets. I think I've found my hunting load.
With a muzzle velocity averaging 1160 fps, it develops 150 ft/lbs muzzle energy with over 110 ft/lbs of energy remaining at 65 yards. (about the max distance for a clean head shot given the accuracy)