Hi Friends,
I though that by spending time on the internet (including this forum), I have become an expert on guns but

. I have probably screwed up my IOF 30.06 rifle.
I NEED HELP FROM THE FORUM MEMBERS
(Shouting)
I will explain what happened and hope that you guys can help me and avoid a gunsmith bill that would be very expensive I suppose.
1. I removed the bolt using the trick I picked up from this forum, hoping to learn the dismantling of the bolt itself.
2. The bolt has a black rear end and this black portion has a rectangular metal piece stinking out of the bottom of the bolt that is directly connected with the firing pin (I presume).
3. I tried to unscrew the rear black portion (turning it anti-clockwise). The Black part suddenly turned about 30 degrees and the firing pin has come out in the firing positio and got stuck.
4. Now it seems that I would have to turn it back to the original position before the bolt goes back into the rifle.
5. I am unable to pull back the firing pin connection with my bare hands and can't find any other way to do it.
I am attaching some photographs taken from my mobile hoping you guys may get a further idea of what happened. Please give suggestions if there is a trick/ procedure to sort out my problem. Photographs follow (though not clear).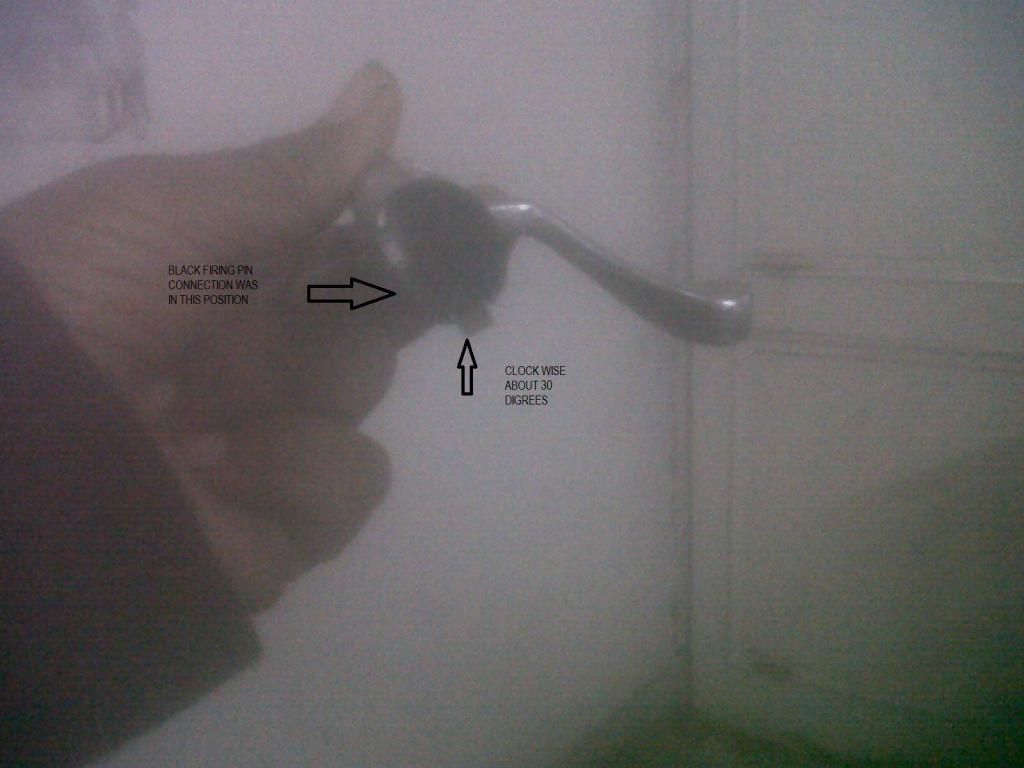 Regards
]