Day 3 Mon, 23 Sep
Come Monday morning it was raining steadily, cold and no sign of the Sun. Since the weather was not great there was not much hunting, outdoor or gun related activity that could be considered. Grrrr….

Alternate plan: Baljit's uncle works the week at Oroville WA, USA and drives back home to Winfield BC Canada for the weekends. We decided to take him up on his earlier offer and visit him. The route to Oroville would take us admirably, over a major part of the Okanagan Valley Wine Route including wineries in Kelowna, Penticton and Oliver. The plan was to do the wine route on our way back giving us more time to explore, driving at a relaxed pace keeping an eye out for attractions by the route.
Link to more information here
http://okanagan.com/maps/wine_map.htm
After a quick lunch we left at 1:20 pm driving through the rain, which incidentally, did nothing to reduce the amazing beauty of the mountains and lakes. On our drive we would have the mountains on our right and we would cover most of the route with the huge 80 km long Lake Okanagan, on our left.
Rainy Day!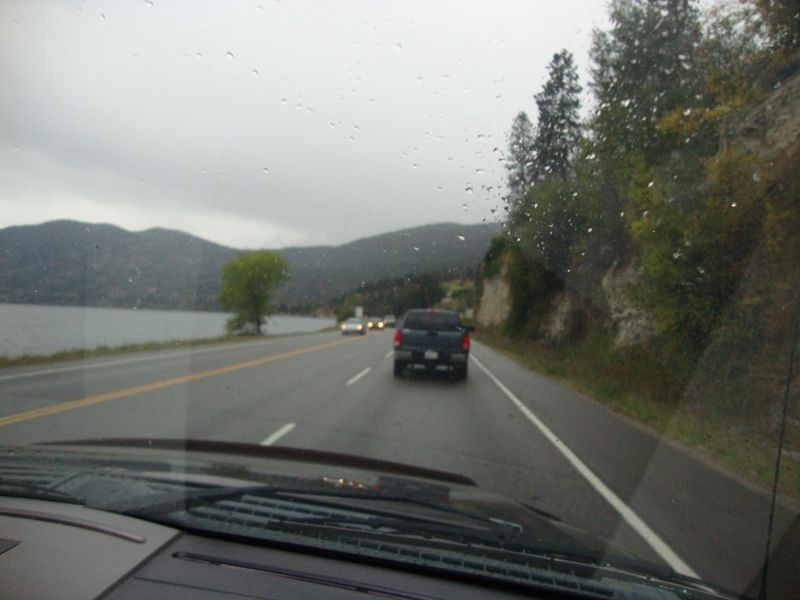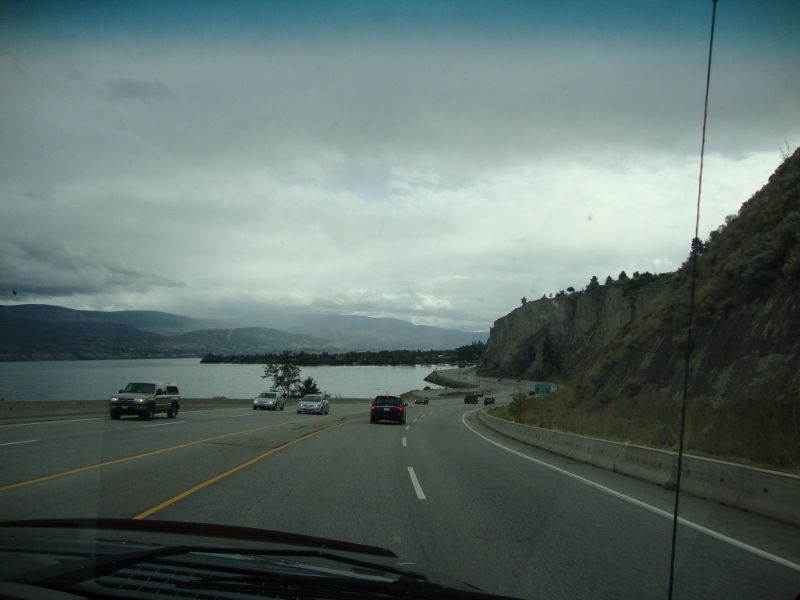 While driving in the Okanagan Valley I could not help but notice that this is definitely truck country; all sorts and manner of trucks passing by, their huge engines growling powerfully on the mountain terrain. I could spot very few saloon cars on the streets and highways.
Truck Country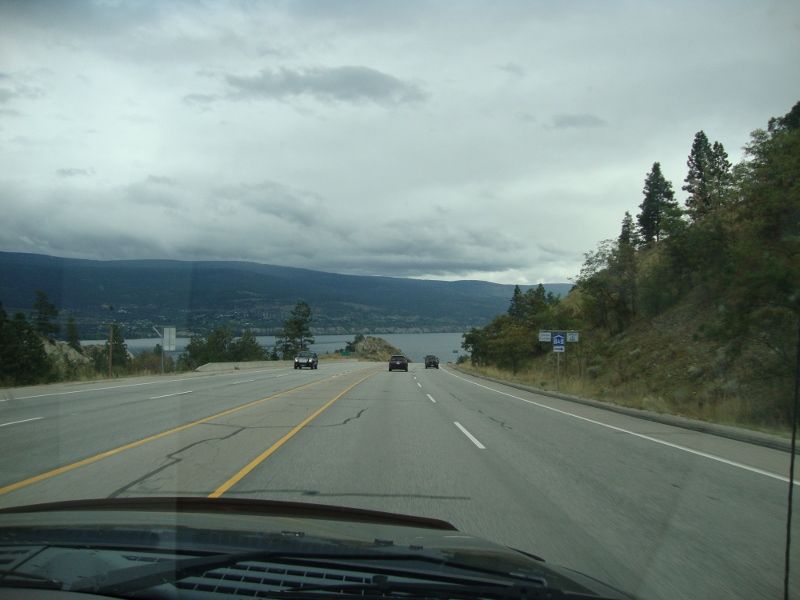 An hour and half of driving on Highway 97 South, past incredible scenery of craggy mountains and sparkling lakes took us through towns with curious names such as Peachland, Summerland, Penticton, Okanagan Falls, Oliver and brought us to the unique border town of Osoyoos - which is a desert!
Desert Country in the midst of Cold Canada- how cool is that?!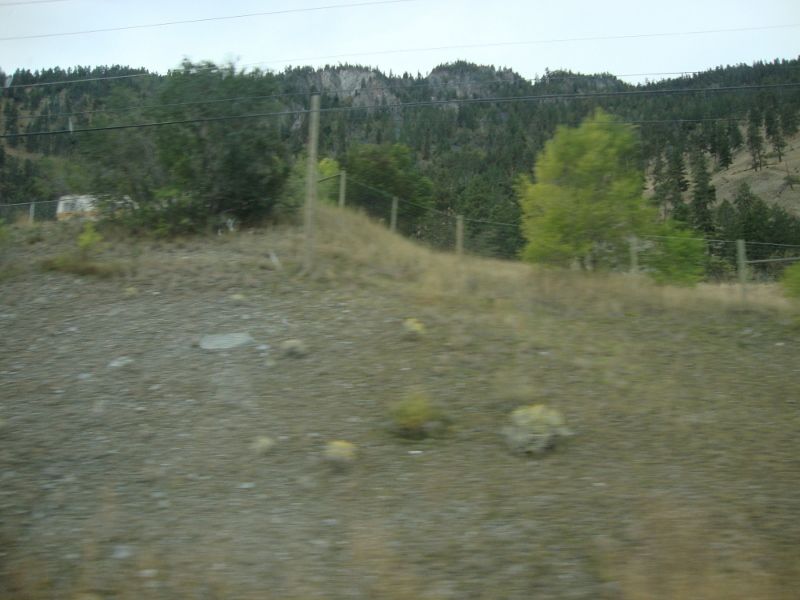 Welcome to Osoyoos - a treasure in the sun. Osoyoos is Desert Wine Country's Sweet Spot with the charm of a beach town surrounded by the only living desert in Canada. Taste award winning wine bottled where it is grown, savour sun-warmed fruit straight off the tree, visit centres devoted to preservation of our ecology, native culture and local history and then refresh yourself in the warmest fresh water lake in Canada.
More information at Link
http://www.osoyoos.ca/content/about-osoyoos-1
The only living desert in Canada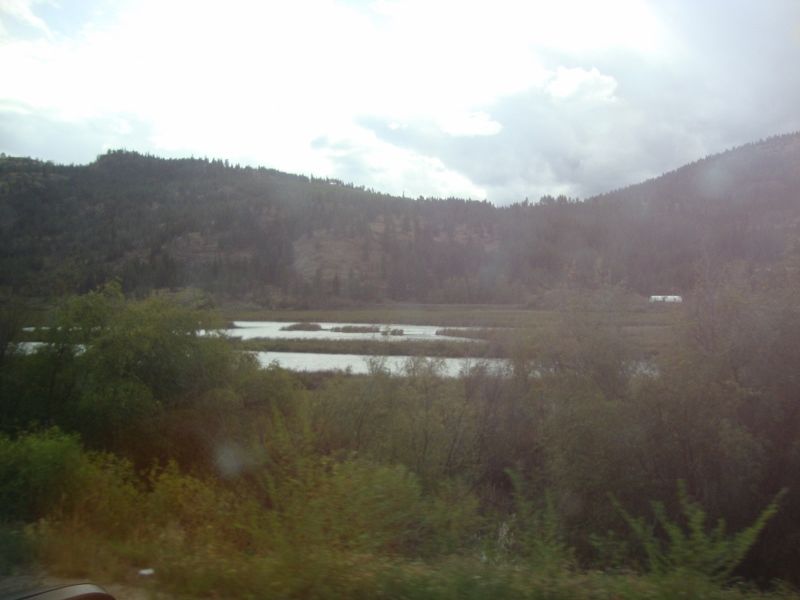 Craggy Mountains....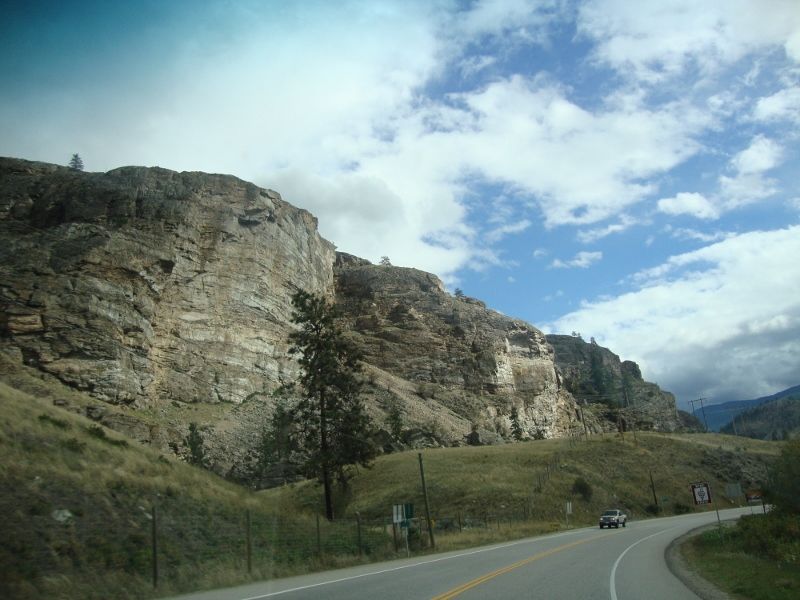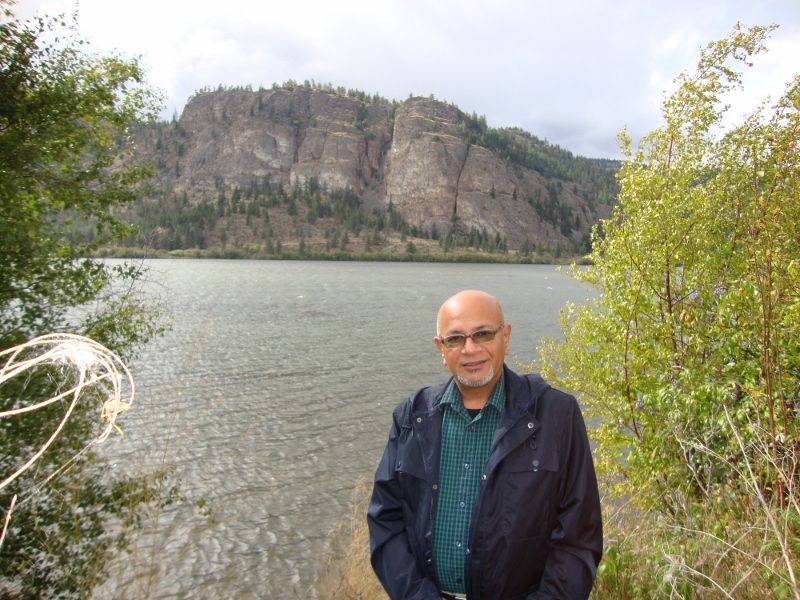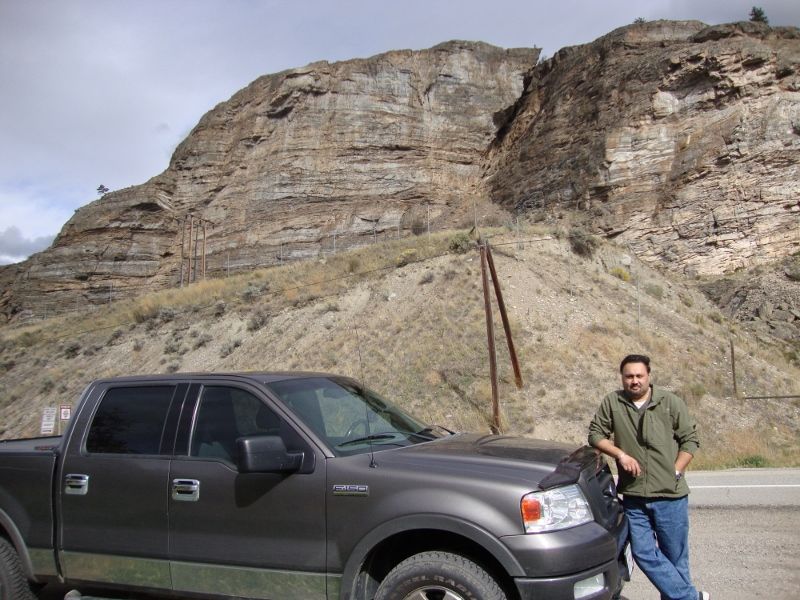 The interesting thing at Penticton is that Lake Okanagan ends here, transforming itself into a canal that carries on across the border and into the States. In fact as we progressed on the next day came across a county called Okanogan (note the minor difference in spelling) and also a river of the same name.
Here is a link to more information on the spelling and how it flows from BC Canada to Osoyoos, WA
http://en.wikipedia.org/wiki/Okanogan_RiverOkanogan
Canal / River
Okanogan River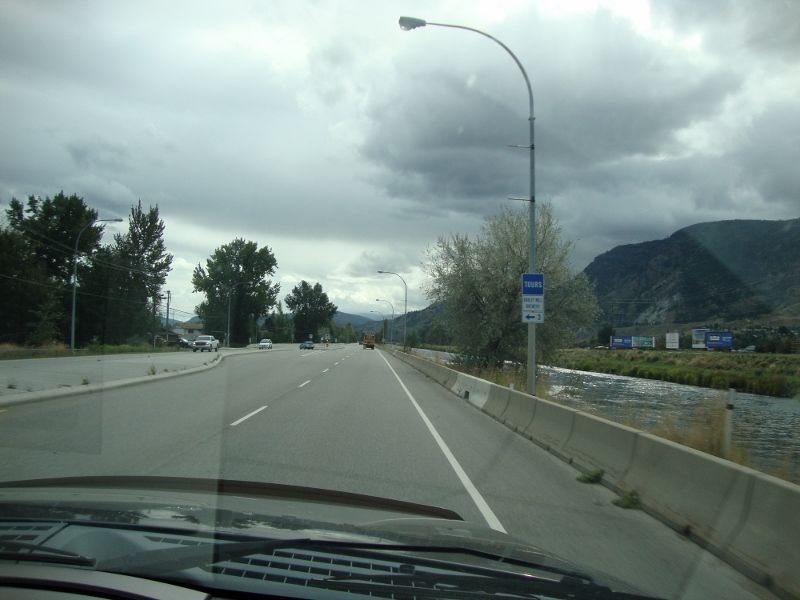 The border crossing was completely empty, we got through in no time but, we noticed that there was a line up on the way back into Canada. Oroville just across the border is a small, one time prosperous mining town, area 1.64 square miles, POP of maybe 1,700 with a mostly agriculture based economy. A few vacation cottages have been built recently, so I guess the lumber mill is a pretty big player in the town's economy.
Duty - Freeeeee...........Canadians - save in the US of A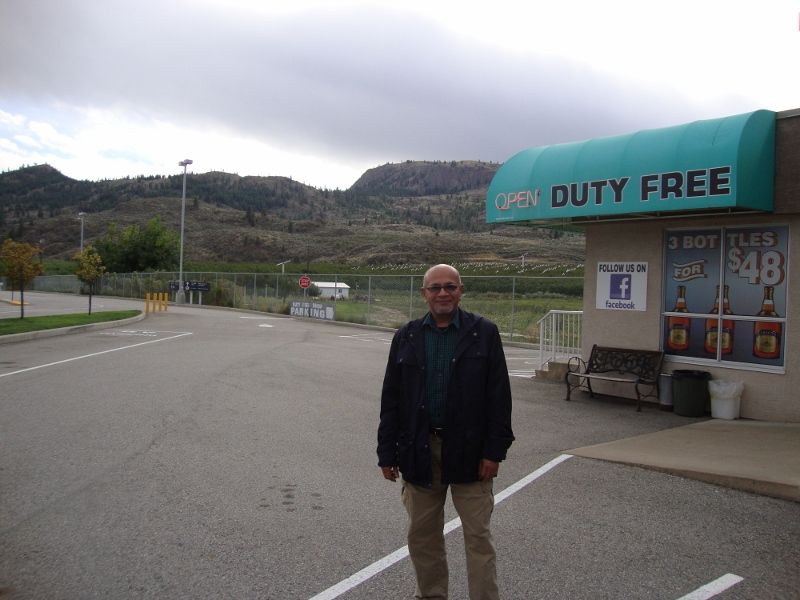 Booze Galore – Low Prices and you can have your Goose too!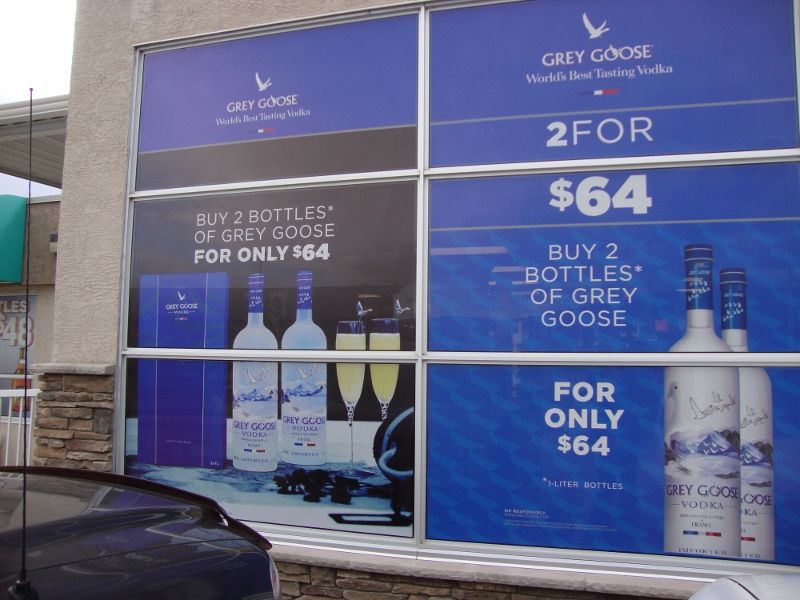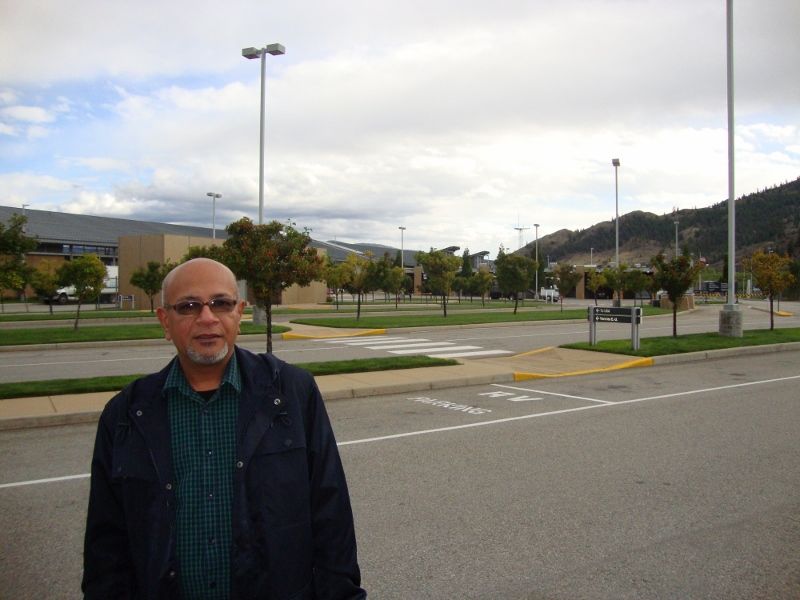 No rush to get in to the US - but a huge line-up to get back into Canada
Welcome to Washington State!
We soon reached the mill – the Gorman Bros Plant; we quickly met up with Baljit's uncle who immediately offered to show us around the plant. Uncle is the chief of the Wigwam – the Plant Manager! We enjoyed his personally guided tour of the board plant and were impressed by the latest computerized, processing equipment. The tour of the plant was of keen interest to Baljit as this is his line of work too in the same company in West Kelowna.
The Gorman Bros. Lumber Mill (Reman & Reload Plant, Oroville WA, USA)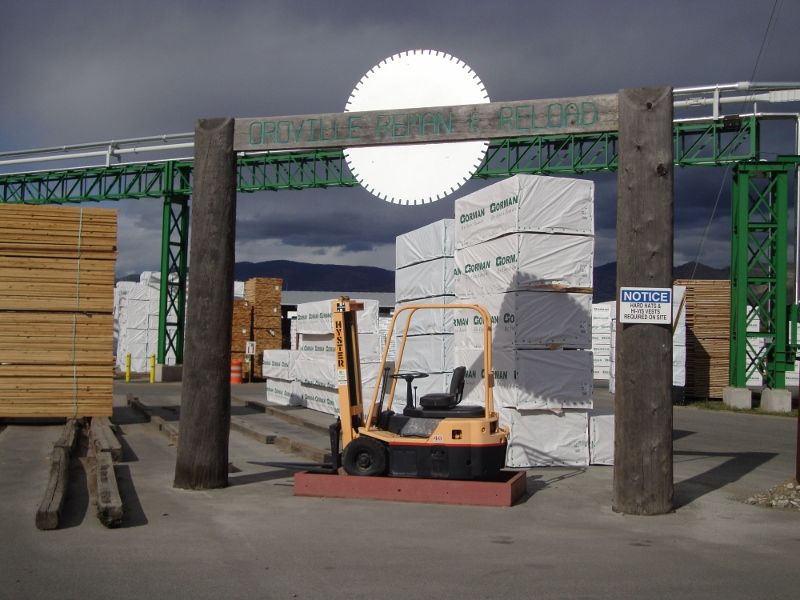 Broadening our minds - a wonderful education...!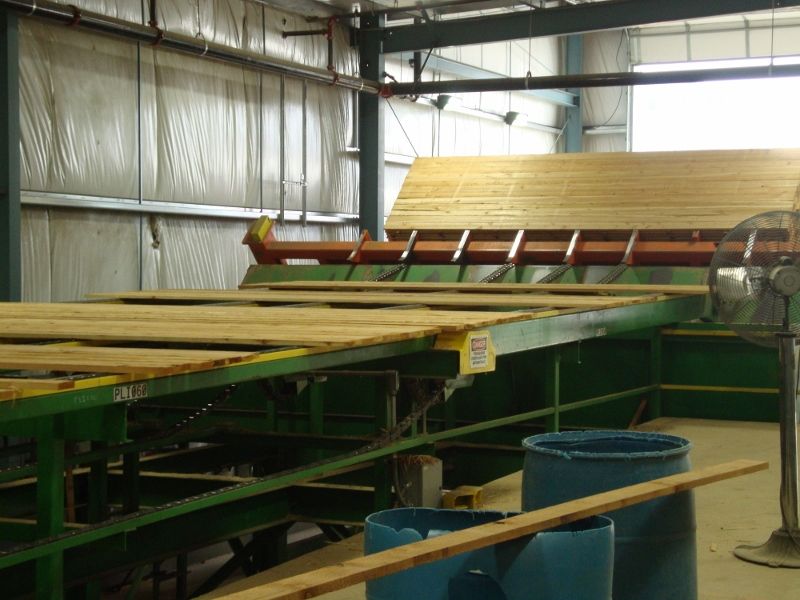 ...on what keeps a Lumber Mill ticking...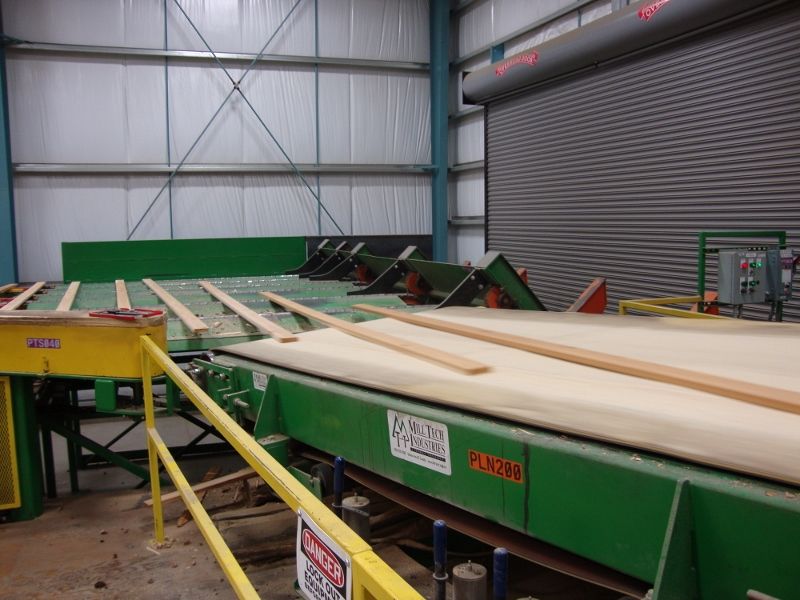 Me with Uncle in the plant...he is a wonderful person!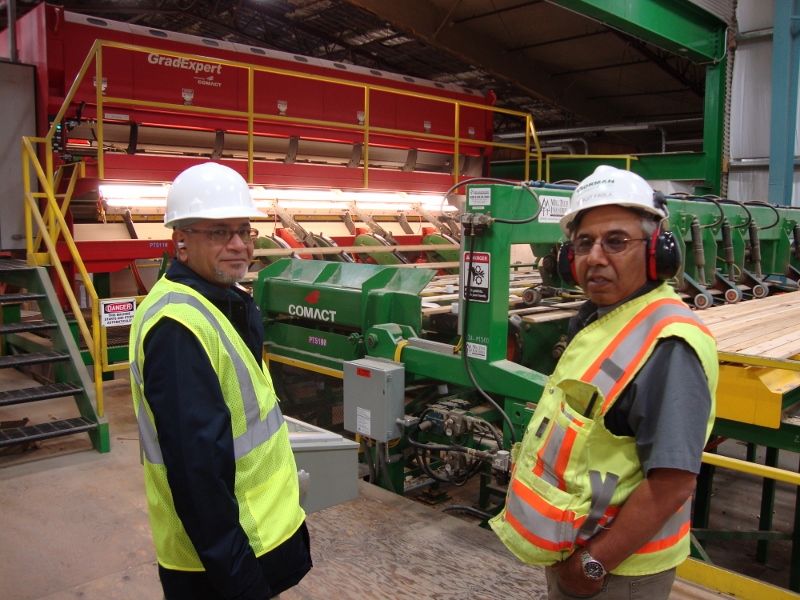 Board going into auto grading scanner
Trim Saws
Out of the saw box
Auto Printed Board Ends
Strapping and Packing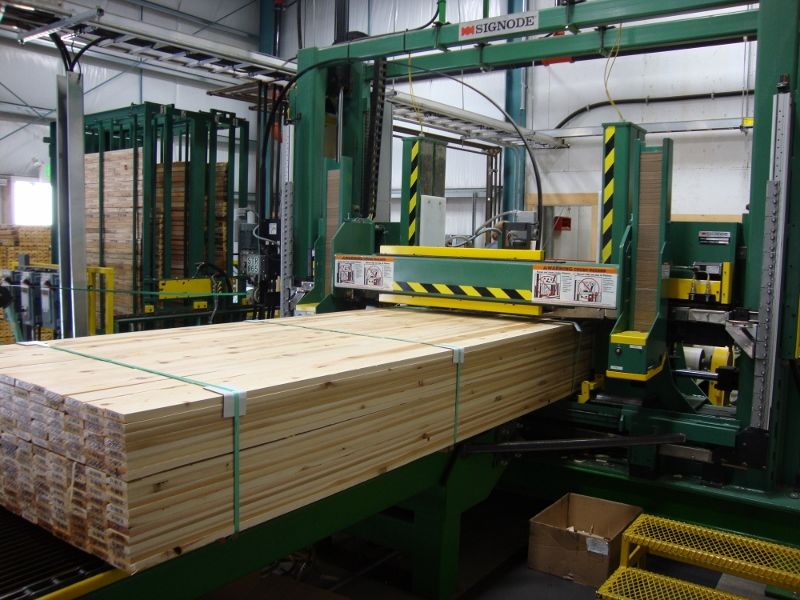 Wrapping
Finished Product Packaging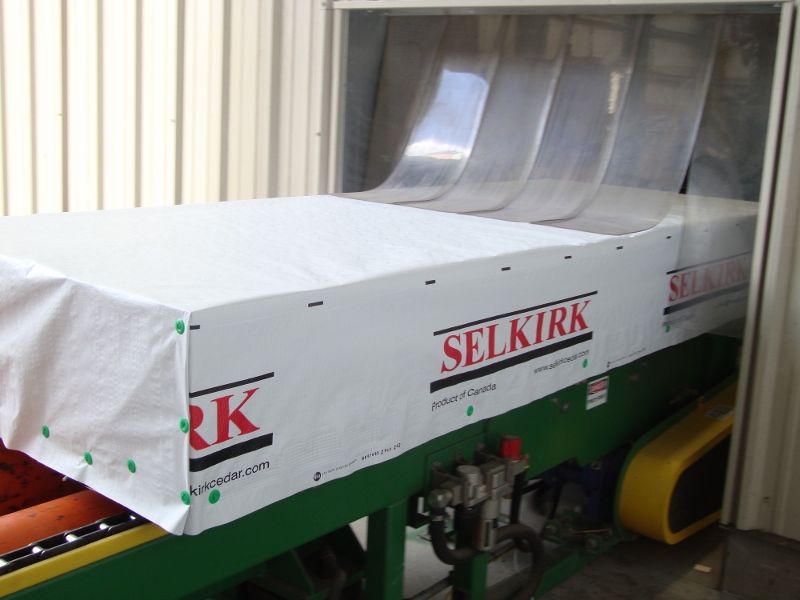 Ready to Ship
In the Gorman Yard - looks like I almost work here - huh?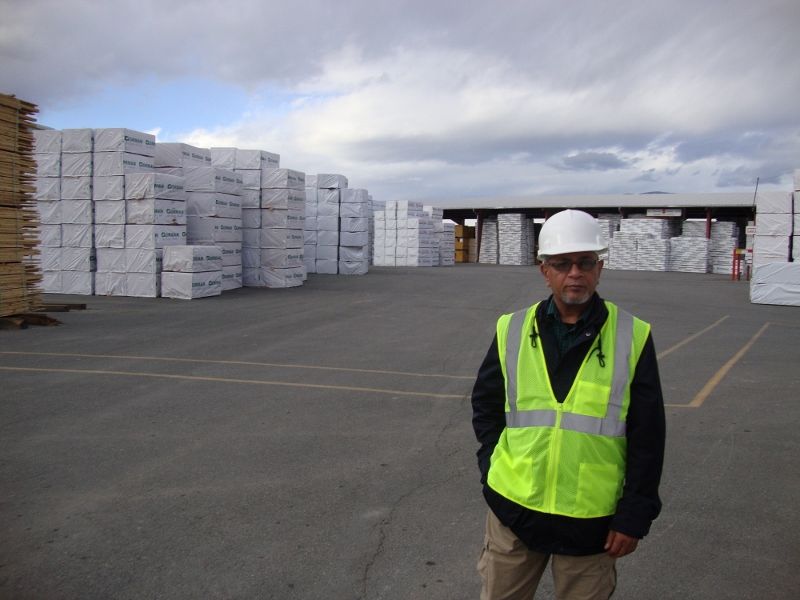 As you might have guessed there wasn't much to do in Oroville. There was still light so we decided to take a trip to Omak a much larger town about 65 kms away to take a look at what was available in Walmart.
On the way to Omak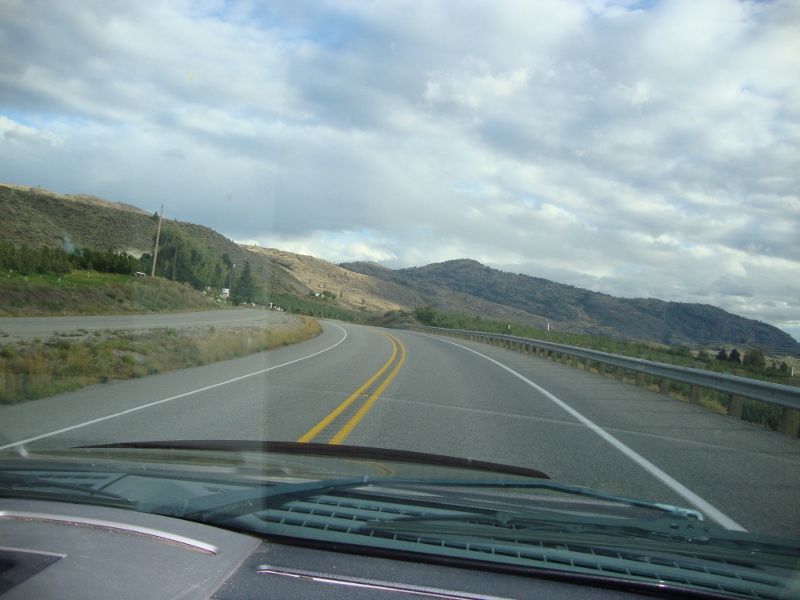 Desert Country continues!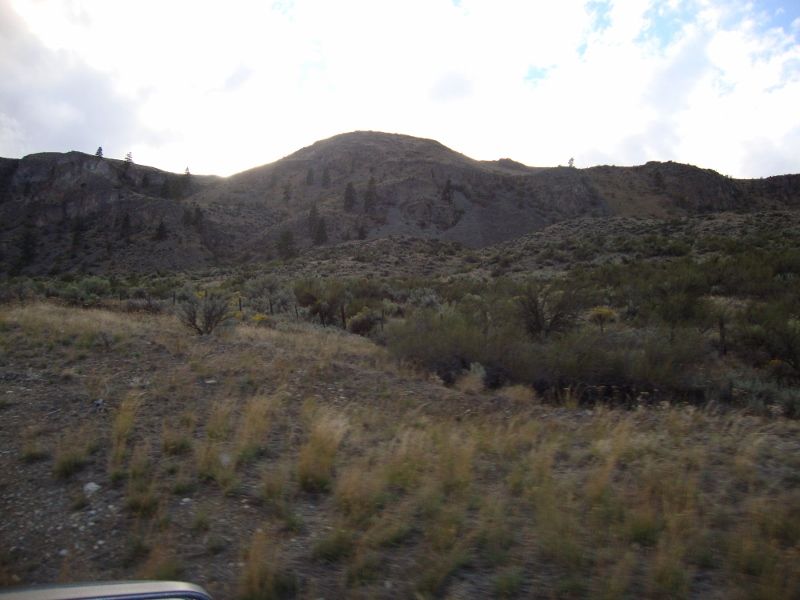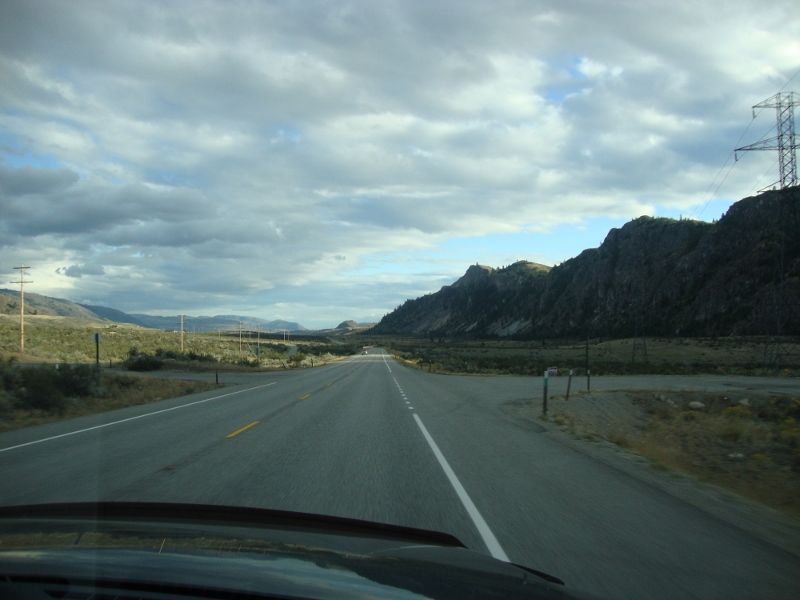 On the Way Back - to Oroville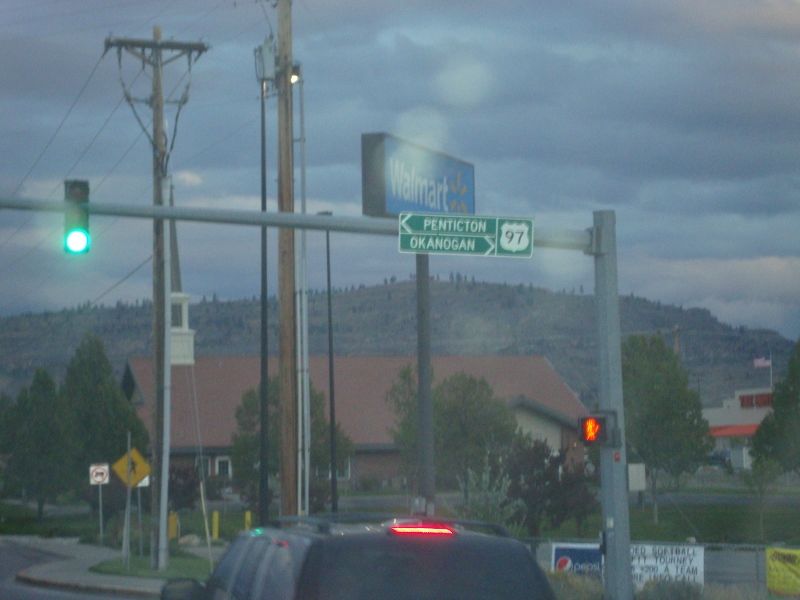 We were soon done shopping having picked up what was needed, we returned to Oroville and set up shop for an evening of drinks.
The Bar!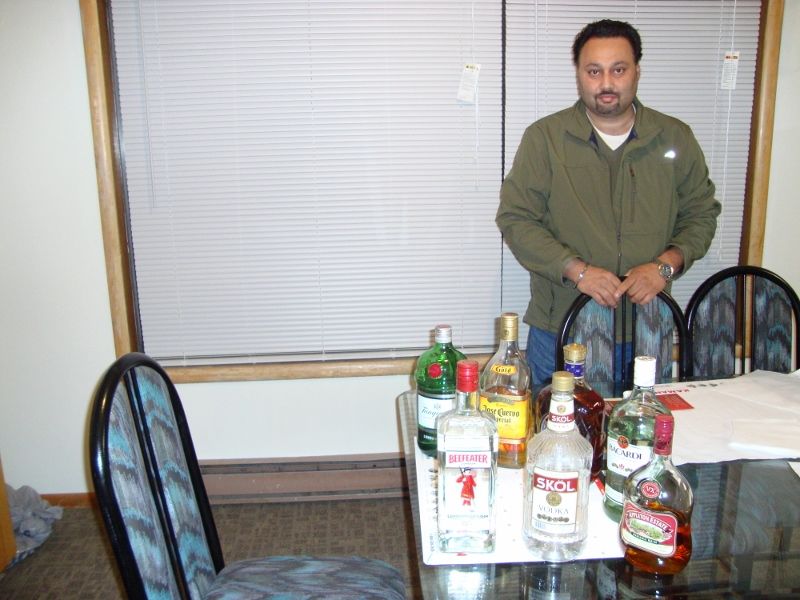 Spoilt for choice....hmm...what do we pick?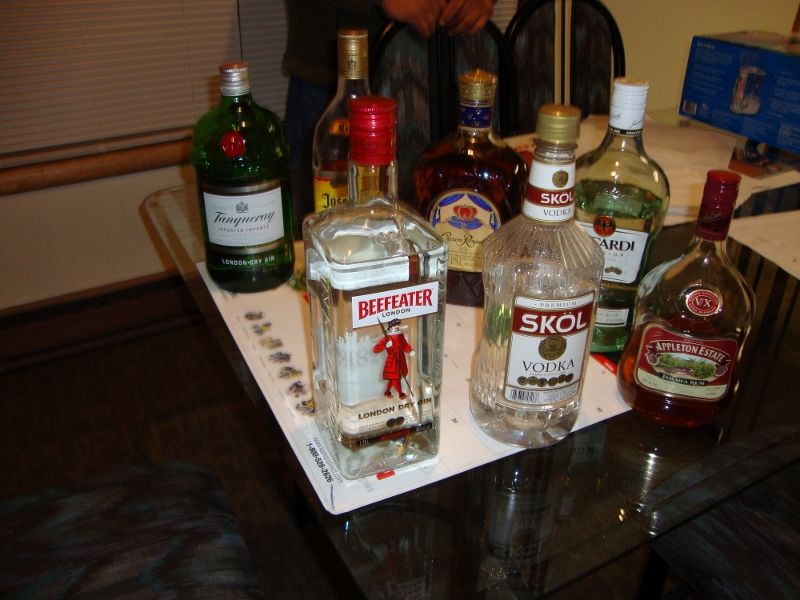 We all enjoyed a pleasant time chatting and lowering the levels in uncle's bottle of Beefeater's Gin. Baljit of course, chose to stay with Crown Royal. I got the opportunity to sample a bottle of Appleton Estates Jamaican Rum, a blend of 15 choice aged rums. It was so smooth I was able to sip it straight! Dinner was some delicious fried chicken purchased at a local shop, I am sure the recipe borrowed quite heavily from the famous Colonel!
Mixing Cocktails and having fun...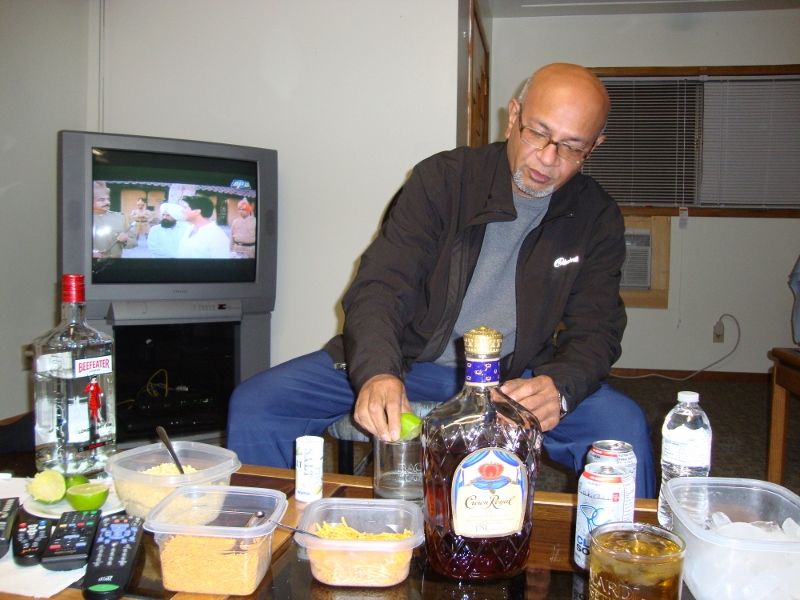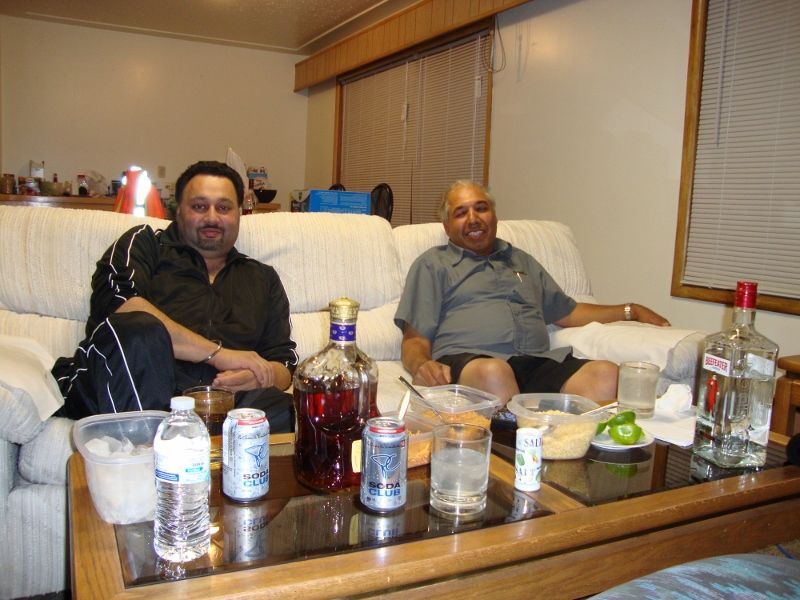 Yummy - Lipsmacking!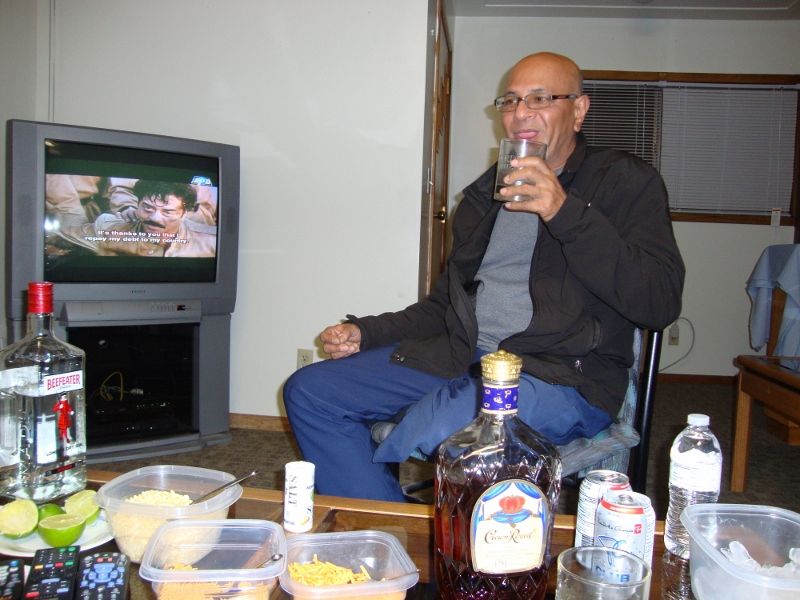 Khao, Piyo - Aaish Karo!
All too soon it was time to give the body its mandatory 40 winks...