The Precihole Sports NX100 & SX100 (.22) Air Rifle photo comparison:
The Springer - SX100 Orion
The Gas Ram / Nitro Piston - NX100 Scorpius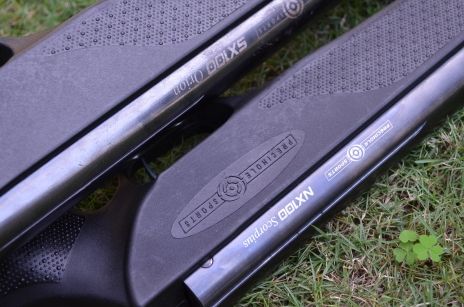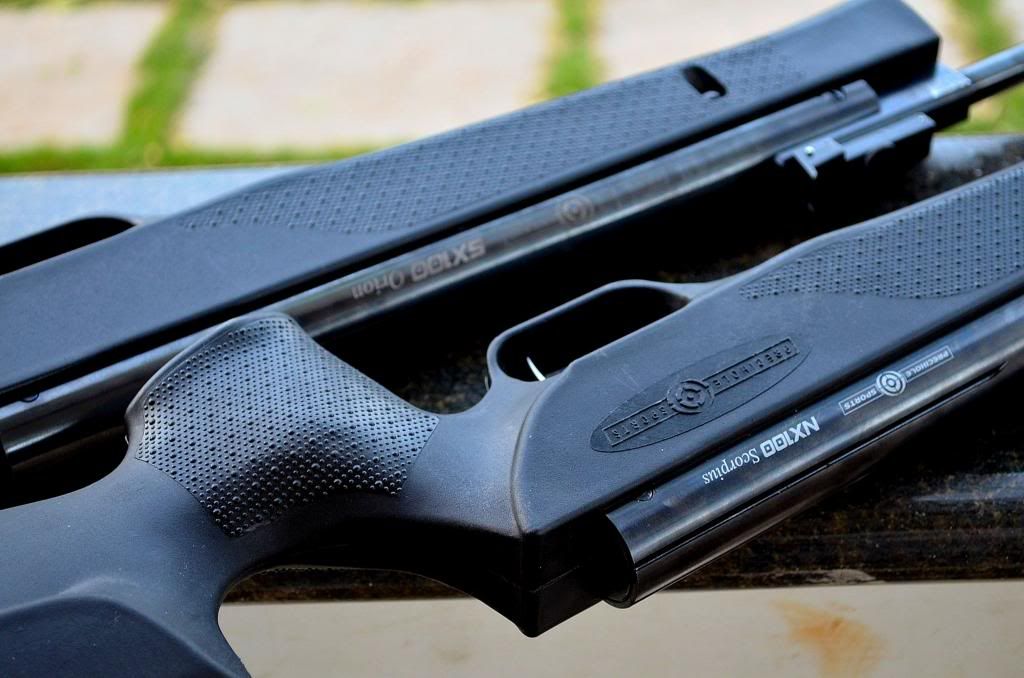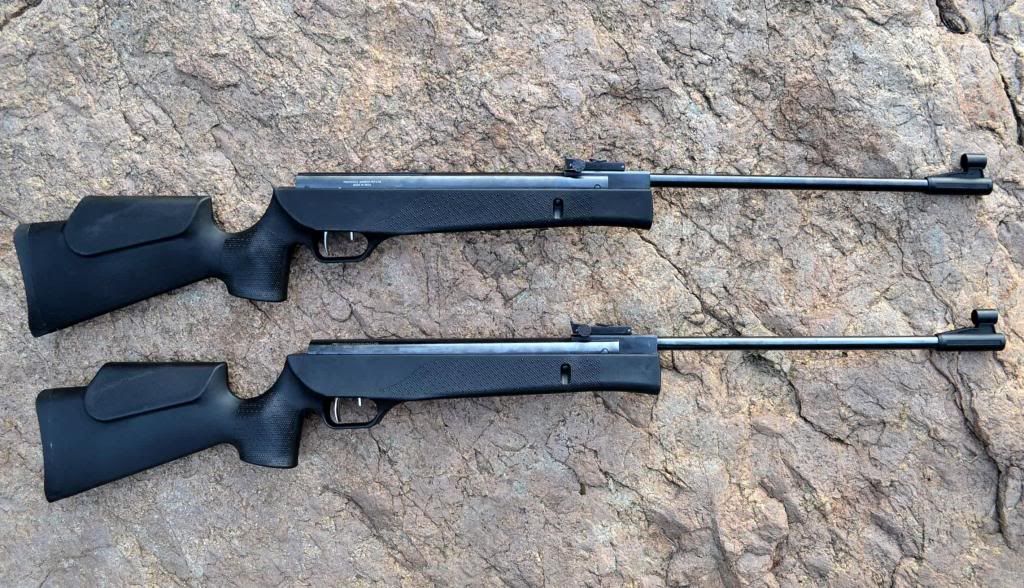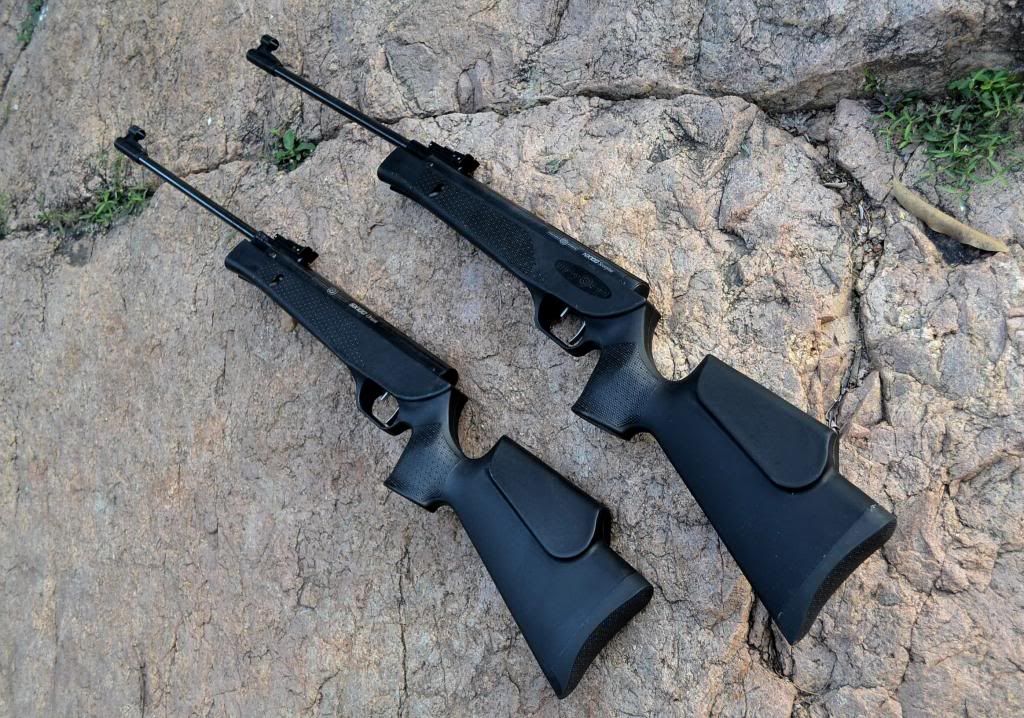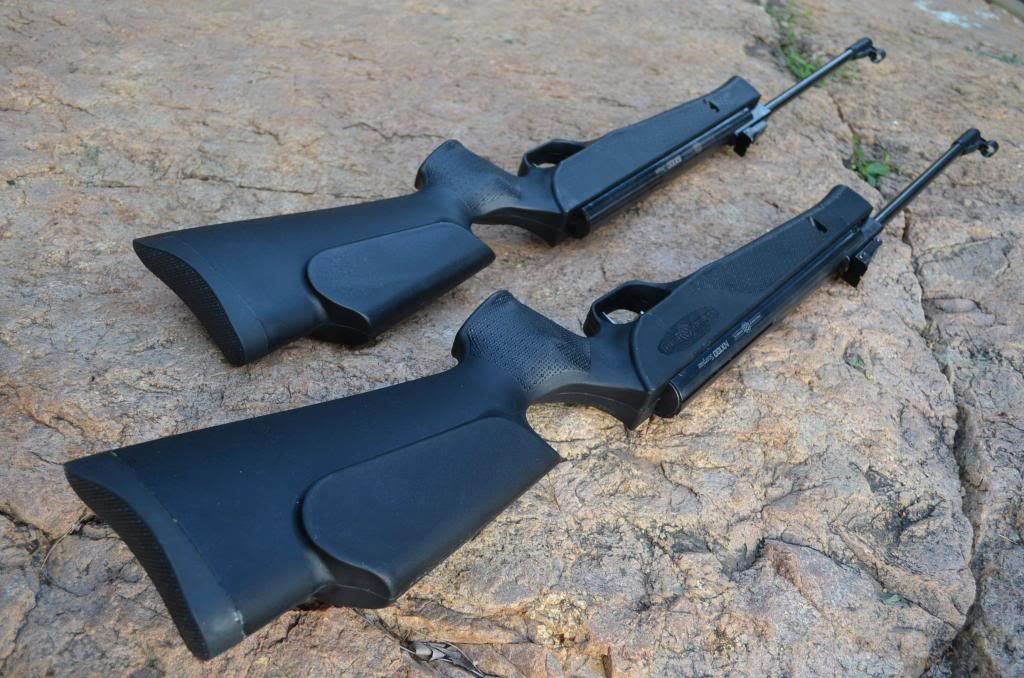 So, i dropped my new gas-ram rifle from the table, and broke it's front plastic sights, so got an excuse to install the scope on it. also, if you notice in the picture below, I also removed the rear sights, have to do something about tat muzzle now: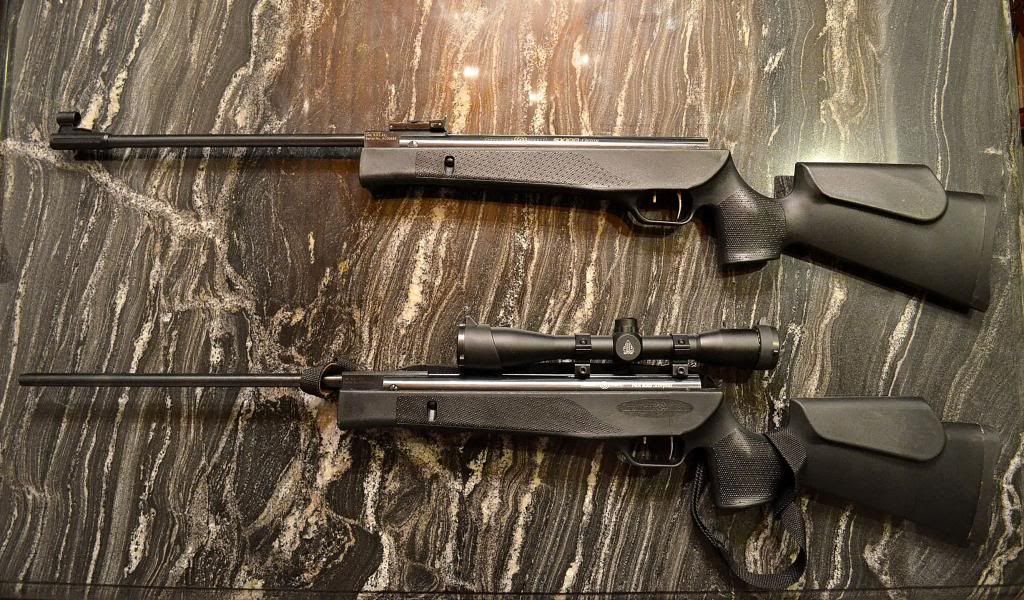 Just Some note-worthy notes:
Cocking is much much easier on the NX100 gas ram than it is on the SX100 springer; I did not have to "slap open" the break barrel to load, just "cracked" the NX100 open. :p
Loading is also a pleasure, you can feel a resistance (it's smooth) while closing the barrel shut after cocking it, unlike with the springers, where one has more or less 'free-play'.
Cocking does not need much pressure in the NX100.
Shooting is equally loud, but I did feel that the NX100 has lesser vibration... MAYBE.
The dovetail grooves are evidently deeper than my SX100's, you may be able to note the same in one of the pictures above.
I didn't have too many good pellets (I use MasterShot wadcutters with my SX100) to shoot before i broke the front sights, and haven't yet zeroed the scope.
I shot about 20 pellets at a target, as the NX100 rifle's 1st shots and they were scattered all over the target. maybe it was the gun breaking in, or the odd pellets, or just me.
Will update once I get myself to shoot some more with it. Maybe others can bail me out here.
A member asked me to post pictures of the disassembled parts of the NX100.... ummm... I don't think so! :p