One of my .410 shotguns, built on a Le-Enfield action.
These guns were produced by the Lithgow Small Arms Company for Slaengers who marketed, them under their name, in the years immediately following WW II when there was a shortage of new guns.

Breach, showing the fixed loading platform (single shot).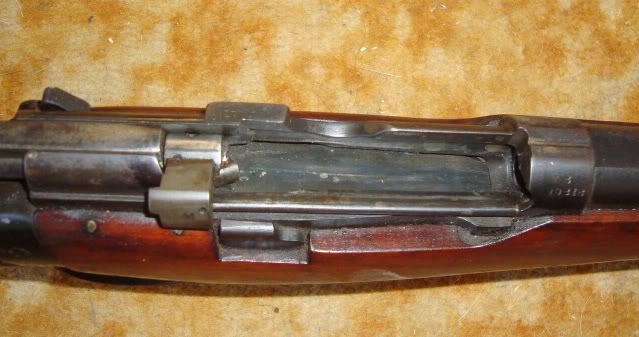 and the underside, which is also welded closed.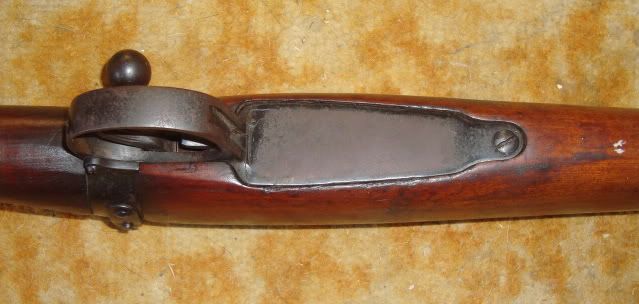 Close up of the action and the short forend.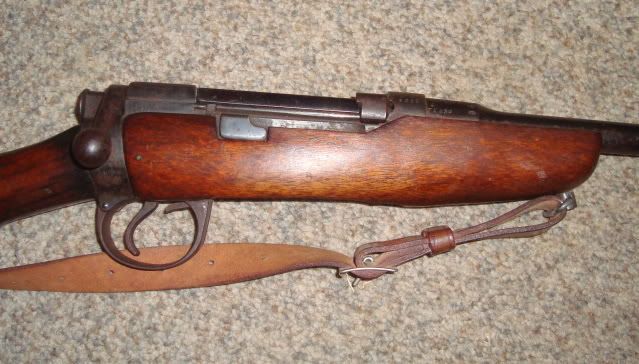 Fore-sight and rather full 'choke' (before I cleaned the gun up a bit).